For the latest news on dealer growth, including acquisitions, consolidations and new locations, visit our
Dealers on the Move feed
.
Dealers on the Move is brought to you by
Pinion.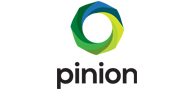 Get ready for growth! Take a deep dive into financials, project ahead, benchmark against the industry, and get tools to make sound decisions that strengthen your operations and position your dealership for long-term success.
LancasterOnline reports MM Weaver Inc., an AGCO dealer in Leola, Pa., has agreed to acquire B Equip Inc. of Waynesboro, Pa., effective May 1. MM Weaver will buy the assets of B Equip and will assume the lease of its location. 
Once finalized, the deal adds a second location for MM Weaver, which was founded in 1936 and currently has 45 employees. B Equip has 15 employees and will operate under the MM Weaver name.
You can read the full story here.