According to a report from Farm Weekly, Cervus Equipment has acquired all 3 locations of Deere dealer Glenmac Sales and Service in Melbourne, Australia. 
"Mike and Hermine are true pioneers, starting with humble operations in 1976 out of a bay located in an East Burwood Service Station and strategically growing the business to 3 thriving locations and more than 50 employees today," said Cervus Equipment Australia and New Zealand Managing Director Tim Ormrod, speaking of the business' founders. ""Cervus Equipment currently has locations to the east and west of Glenmac, and this acquisition ties together our dealership network across southern Victoria."
For the latest news on dealer growth, including acquisitions, consolidations and new locations, visit our
Dealers on the Move feed
.
Dealers on the Move is brought to you by
Pinion.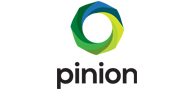 Get ready for growth! Take a deep dive into financials, project ahead, benchmark against the industry, and get tools to make sound decisions that strengthen your operations and position your dealership for long-term success.