Cervus Equipment, the largest retailer of John Deere farm machinery in western Canada, has announced it has signed an agreement for the acquisition of the John Deere dealership owned by J.B. Scott Pty Ltd., subject to due diligence and other conditions, with an anticipated settlement date of Sept. 30, 2020. J.B. Scott currently operates its John Deere dealership in North Geelong, Victoria, Australia. This will be Cervus Equipment's seventh location in Australia.
Cervus Equipment plans to relocate the John Deere dealership to 345 Princes Highway in Colac, Victoria, with a grand opening planned for November 2020.  Between finalizing the acquisition on the 30th of September 2020 and opening the Colac location, Cervus Equipment will provide support to the J.B. Scott customer base from its existing locations.  
"We are excited to bring John Deere to Colac and increase our dealership network across Victoria. A John Deere presence in Colac has been absent for too long and we look forward to establishing ourselves within the Colac community," said Tim Ormrod, managing director for Cervus Australia. 
For the latest news on dealer growth, including acquisitions, consolidations and new locations, visit our
Dealers on the Move feed
.
Dealers on the Move is brought to you by
Pinion.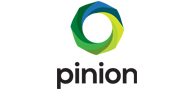 Get ready for growth! Take a deep dive into financials, project ahead, benchmark against the industry, and get tools to make sound decisions that strengthen your operations and position your dealership for long-term success.