Born in the early days of the Great Depression with an idea to improve efficiency of the period's steel-wheeled tractors, Yetter Manufacturing Co. Inc., has survived and thrived for more than 90 years by identifying problems and building solutions for its farmer customers.
The fourth-generation, family-owned company, based in Colchester, Ill., has actively sought to remain close to its customers ever since Harry Yetter invented an on-the-go rear-wheel cleaner that scraped mud from iron tractor wheels in 1930. Demand for the wheel-lug cleaner immediately put Harry and his wife, Etta, in the manufacturing business. Other products would soon follow, based on Yetter's own inventiveness and willingness to embrace ideas brought to him by fellow farmers.
Today's product portfolio includes a host of choices for residue management, seedbed preparation, closing wheels, fertilizer application, strip-till and harvest-related attachments. The list of products ranges from the company's long-standing crop saving rotary-hoe, developed in the 1970s, to the refloating row cleaners utilizing the patent shark tooth wheel used by many farmers each spring during planting.
Production facilities include a factory at the Colchester corporate office site, Macomb, Ill., and Yetter Mfg. also operates separate entity AMCO Mfg. located in Yazoo City, Miss.
Sales Networks
Since the early 1990s, , the company has become the supplier of the planter residue management attachments for OEM partners such as AGCO, Case IH and John Deere. In addition, Yetter Farm Equipment brand products are marketed or sold across North American farms and select international sites serviced through there large dealer network of major and shortline dealership partners.
"We strive to base everything around the customer," says Derek Allensworth, Yetter's marketing manager. "Certainly we have a management team to run our company, but ultimately there's only one boss — the customer, who can hire or fire you every day."
Allensworth says Yetter's dealer network is vital to working closely with their customers to provide information to customer during purchase of products and service support after installation and use.
"Some shortline companies are trying to eliminate dealers, but we depend upon ours as a major part of our extension to sales and service team," he explains. 
---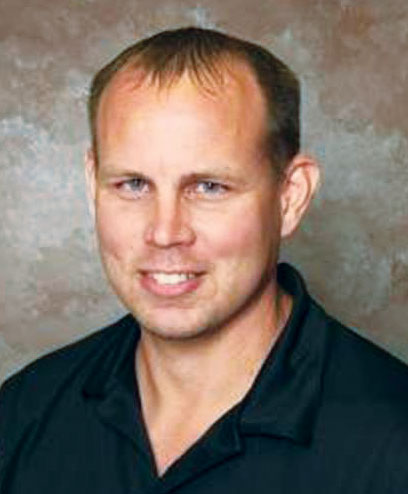 "The structure for being a dealer has been developed so our partnership works for the dealer and us as a shortline manufacturing company…" – Derek Allensworth, Sales & Marketing Manger
---
"We're available through e-mail, phone, text and online meeting daily with our dealers and our sales team generally works to visit with  farm shows, field days, meetings and dealership visits.
"We want them to know we're supporting them throughout the process as they work with individual customers," Allensworth explains. "If there's an issue, they know we're right there behind them, and if together we can't solve an equipment problem within 30 days through adjustments or customer training, we'll buy back the product in question. We want each customer to be satisfied with their purchase of Yetter products."
Allensworth also says the company has invested in systems and personnel to improve and maintain customer service by making it as convenient as possible to contact the company.
Find Your Yetter Manufacturing Territory Manager
Derek Allensworth, Sales Manager
dallensworth@yetterco.com
Scott Cale, Territory Manger — Illinois, Kentucky & Tennessee
scale@yetterco.com
Ryan Cramer, Territory Manger — Alaska, Arizona, California, Colorado, Idaho, Hawaii, Kansas, Montana, New Mexico, Nevada, Oklahoma, Oregon, Texas, Utah, Washington, Wyoming
rcramer@yetterco.com
Jim Mattson, Territory Manager — Alabama, Georgia, Delaware, Florida, Maryland, Mississippi, North Carolina, South Carolina, West Virginia, Virginia
jmattson@yetterco.com
Layten Peterson, Territory Manager — Arkansas, Louisiana, Missouri, Nebraska
lpeterson@yetterco.com
Tyler Thomas, Territory Manager — Minnesota, North Dakota, South Dakota, Wisconsin
tthomas@yetterco.com
Andy Thompson, Territory/AOR Manager — Iowa
athompson@yetterco.com
Jeff Wherley, Territory/AOR Manager — Connecticut, Indiana, Maine, Massachusetts, Michigan, New Hampshire, New Jersey, New York, Ohio, Pennsylvania, Rhode Island, Vermont, Canada
jwherley@yetterco.com
"We still provide 100% live call answering on an 800 number rather than relying on frustrating automated systems at times," he says. "We want to help our customers and dealers to be able to quickly reach company departments quickly to get the information needed without hold time.
"Keeping it simple" also applies to maintaining a good relationship with dealers, Allensworth explains.
"We provide discounts programs and freight incentives on products," he says. "Also, the structure for being a dealer has been developed so our partnership works for the dealer and us as a shortline manufacturing company."
The Yetter dealer network is divided into territories across the U.S. and customers and potential dealers can find the nearest dealer by visiting www.YetterCo.com, and can find their territory manager on p 59.
"Regardless of who you contact, we'll get you to the right person," he says.
---
"Some shortline companies are trying to eliminate dealers, but we depend upon ours as a major part of our service team…" – Derek Allensworth
---
While the company has major equipment dealers as clients, the consolidation in dealerships has changed the marketing landscape over the past decade.
"Years ago, we would have been dealing with successful dealers working out of one or two stores. Now dealerships in some areas include 20 or more stores," he explains. 
"Those businesses are typically not as focused on attachments, but rather on selling tractors and combines, so we try to make it as easy on them as we can."
Weathering Challenges
Allensworth says Yetter Mfg. Co. has had its share of challenges throughout its more than 90 years in business through good years and bad agriculture roller coaster rides, but he credits good fortune and sound decisions through four generations of family ownership at keeping the company on track and nimble enough to meet adverse situations as they arrive.
In a 2018 interview with Farm Equipment, third generation company co-owner Pat Whalen (now deceased) said agriculture's financial crisis of the late 1980s caused the company to work toward becoming self-financed and to "operate as if it was up to its eyeballs in debt to the bank."
He also noted the ability of shortline manufacturers to drive innovation, by being able to identify potential new products by solving problems in close association to customers more quickly than major OEMs.
Yetter's new Double-Frame Hydraulic Toolbar can be customized for any setup or application — from strip-tillage to pre-plant, side-dress, fertilizing and more. This toolbar folds flat with hydraulic cylinders. Pin the outside wings to make the unit rigid or fold flat for a 15' foot transport width.
"The majors, being big organizations, are like battleships," he explained. "It takes a lot to turn them or stop them. Short-line manufacturers are more like PT Boats, able to start, stop and turn much more quickly."
Whalen said the company has a reputation for seriously considering farmer concerns and potential product ideas. He cited Yetter's popular Devastator stalk roller for managing tough corn stalks, a product spawned by an idea submitted by a 26-year-old farmer. That same technology has now been incorporated into a cover crop roller/crimper design for terminating covers in regenerative farming.
Also, he noted Yetter's purchase of AMCO Mfg. in Mississippi as another example.
"As a company we have become well-known supplying equipment for reduced and no-till management, but in the South there's still a lot of conventional tillage — particularly in the Mississippi Delta because of growing conditions there — so we took a chance on developing products there through that market," Whalen said.
"Today, we could fill a 2nd and 3rd shift to meet our sales demand if we add more production employees with current market conditions and shortages in parts and materials."
Allensworth says Yetter employs about 200 employees with Yetter and AMCO.
"The current labor shortage is a real challenge for us and all businesses," he says. "Because of it, our management team is continually works planning for capacity to meet orders working to hire employees, utilize tier II suppliers, increasing on hand inventory, adding equipment, etc.