Sharon Goodrich, president of Goodrich Implement Inc., joins her brother Edward in proudly announcing the sale of their Kubota dealership to Marshall Machinery Inc., headquartered in Honesdale, Pa.
Marshall Machinery now has 5 locations.
The sale, which was finalized on Sept. 2, culminates an arduous search for the right buyer and approval by the manufacturer that began 2 years ago. 
The new owner has retained all current employees for their Johnson City, N.Y., location.Goodrich and sales manager Neil Follett will stay on in an advisory capacity for a short time and then enter eagerly into retirement; Neil and his wife to their new home in North Carolina and Sharon and her husband to fulfill their long-anticipated bucket list. Edward continues to operate his auction business along with his son, Evan, at their Newark Valley, N.Y. facility.
For the latest news on dealer growth, including acquisitions, consolidations and new locations, visit our
Dealers on the Move feed
.
Dealers on the Move is brought to you by
Pinion.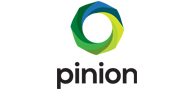 Get ready for growth! Take a deep dive into financials, project ahead, benchmark against the industry, and get tools to make sound decisions that strengthen your operations and position your dealership for long-term success.