Webb's Machinery, a New Holland dealership based in Alberta announced it has acquired Tri-Ag Implement, doubling the number of locations to 6.
"For over 30 years, Tri-Ag has served as the New Holland dealer for the Wainwright, St. Paul and Consort areas. We are very excited to join the Webb's Machinery family, which serves the Vermilion, Vegreville and Lamont areas and has been in business for nearly 90 years," Tri-Ag said on its Facebook page. "This exciting acquisition brings together two organizations with deep agricultural roots and a large range of experience and expertise. We are very excited to continue serving all 6 Webb's Machinery locations in an even greater capacity than before."
For the latest news on dealer growth, including acquisitions, consolidations and new locations, visit our
Dealers on the Move feed
.
Dealers on the Move is brought to you by
Pinion.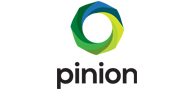 Get ready for growth! Take a deep dive into financials, project ahead, benchmark against the industry, and get tools to make sound decisions that strengthen your operations and position your dealership for long-term success.