United Ag & Turf, a 49-location John Deere dealership, headquartered in Bryan, Texas has completed the acquisition of Quality Implement, a John Deere dealership with locations in Abilene, Brady, Burkburnett, Coleman, Munday, Rotan, Seymour, and Stamford, Texas, as well as Frederick, Okla. The acquisition of Quality Implement was completed on Oct. 24, 2022.
The newly acquired locations continues to expand United Ag & Turf's footprint, strengthening the ability to serve customers. "This acquisition continues with our strategy to provide preeminent parts, service, and equipment support and solutions to our customers through efficiency and scale, enabling better pricing and selection for our customers", Brody Pettit, CEO, United Ag & Turf.
This addition comes just two months after the acquisition of other John Deere organizations, Fish & Still Equipment, Austin Turf & Tractor, and Mustang Equipment. "We've already felt the positive impact the expansion into this area has had on our customers and employees alike." said Pettit. "We're looking forward to providing the same result with this acquisition as well."
As part of the United Ag & Turf network, the newly acquired locations will be now able to offer customers many benefits not available to them in the past; expanded equipment selection and parts inventory, access to a 24 hour on-site mobile service network, and a beneficiary of United Ag & Turf's Support and Solutions Operation Center.
United Ag & Turf is on the Farm Equipment Dealer 100™ (a ranking of the top 100 North American farm equipment dealers — by number of locations, which provides information on total and ag stores, brands, geographies served, employees, history, executives and ownership/company profile information.) 
For the latest news on dealer growth, including acquisitions, consolidations and new locations, visit our
Dealers on the Move feed
.
Dealers on the Move is brought to you by
Pinion.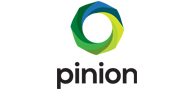 Get ready for growth! Take a deep dive into financials, project ahead, benchmark against the industry, and get tools to make sound decisions that strengthen your operations and position your dealership for long-term success.
---