United Ag & Turf, a leading provider of John Deere equipment and solutions, announced today that it has acquired Lawson Implement Co., Inc., an authorized John Deere dealer in central Texas. With locations in Hamilton and Goldthwaite, Lawson Implement has been a trusted provider of John Deere sales, parts, and service since 1939, and is currently in its third generations of family ownership.
This acquisition will further strengthen United Ag & Turf's position as a premier John Deere dealer organization in Texas, Oklahoma, Arkansas, and New Mexico, with a total of 51 locations under its brand. United Ag & Turf offers the complete line of John Deere agricultural, commercial, residential, golf & sports turf equipment, certified John Deere parts and service for all product categories, and provides industry-leading support and solutions across all customer segments.
"We are thrilled to welcome Lawson Implement and its talented team to the United Ag & Turf family," said Brody Pettit, CEO of United Ag & Turf. "Their commitment to customer service aligns perfectly with our own values, and we look forward to continuing this legacy. United's passion to bring unparalleled support and solutions to homeowners, commercial operators, golf and sports turf operaIons, ranchers and farmers is at the core of who we are and we are excited to share this with the customers in and around Hamilton and Goldthwaite."
As part of the acquisition, United Ag & Turf will retain all Lawson Implement employees and continue to operate both locations in Hamilton and Goldthwaite, ensuring a seamless transition for customers.
United Ag & Turf is on the Farm Equipment Dealer 100™ (a ranking of the top 100 North American farm equipment dealers — by number of locations, which provides information on total and ag stores, brands, geographies served, employees, history, executives and ownership/company profile information.
---
Click here for more Industry News.
For the latest news on dealer growth, including acquisitions, consolidations and new locations, visit our
Dealers on the Move feed
.
Dealers on the Move is brought to you by
Pinion.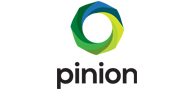 Get ready for growth! Take a deep dive into financials, project ahead, benchmark against the industry, and get tools to make sound decisions that strengthen your operations and position your dealership for long-term success.