---
Making the Case for Selling Shortlines
Charlie Glass,  Contributing Writer
As farm equipment dealers open their doors each morning they face fierce competition, and their goal is to supply the needs of every customer in their trade territory. Specialty equipment products, or shortline products, have been a mainstay in attracting those competitive customers for many generations.  Some of the major shortline manufacturers have been providing equipment to dealers for nearly a century now and that longevity has been the result of marketing products of the highest quality. These specialty products are their primary emphasis, and these manufacturers can bring to bear more assets and time to perfect these specialized products. They are not just another line in the catalog.  
Many of the specialty equipment products were born in the shops of local farmers who built a piece of equipment to do a specific job on their farms. As their neighbors recognized the advantage of such equipment, they asked them to build them a unit and a new company was born. As the companies grew, new products were added to fill the needs of other local specialty needs.  
Today, most of the major tractor manufacturers offer a line of equipment that is competitive to some of these shortline products, but the resulting net profit to the dealer from those units is less than a similar product from their specialty manufacturer supplier. 
These products that the majors are offering are often built by these same specialty equipment companies on a contract that is of a short duration, usually 2-3 years. 
At the end of that contract, the majors will ask other manufacturers to bid on their product sales and, quite often, will change manufacturers, causing the dealer to expand their parts requirements to cover both lines in the hands of their customers and requiring their parts personnel to learn new parts inventory requirements, which can result in an increased parts inventory investment.  
When one of the major tractor manufacturers approached our company about supplying products for their new shortline brand, the discussion centered around what discounts to offer them. The highest volume dealers currently selling our products were receiving the top discounts, and it was determined that would be the discount offered to the major as well. 
In order for the major to generate a profit on the sale, it was necessary to either trim the discounts to the dealers or to raise the price of the product, and in a very competitive environment that would be difficult. 
---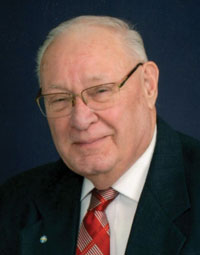 "Those dealers reported that shortline sales represented nearly 20% of their total annual sales and the profits from those sales far exceeded the profit from the major's competitive products…" – Charlie Glass
---
Consequently, our top dealers were forced to sell the major's brand and receive less net profit on each sale than when they purchased the product directly from the manufacturer. 
Dealers are comfortable selling products that, in the past, were trouble free and generated a significant portion of their total annual sales volume.  Several years ago the Farm Equipment Manufacturers Assn. (FEMA) conducted a series of annual surveys to which nearly 900 dealers responded. Those dealers reported that shortline sales represented nearly 20% of their total annual sales and the profits from those sales far exceeded the profit from the major's competitive products. 
Shortline companies offered a more expansive line of equipment that aided the dealer in the reduction of the number of companies they dealt with throughout the year while providing their retail customers with a brand that they are familiar with and have used successfully for many years.  
With a more definitive catalog of products, the representatives for these shortline companies have an in-depth working knowledge of their products and can assist the dealer's sales force, service department and parts personnel in successfully marketing these products. This has been especially beneficial to the dealers as lifestyle farmers look to them as a primary source of information on current and future needs.  
These shortline companies began to expand their lines within a very narrow segment of the industry but that would provide the dealer with a broad spectrum of opportunities to not only sell more equipment but to also make contact with new customers who would not normally approach their dealership.   
Several years ago FEMA also developed a warranty program that was made available to their members, and many of the members have been using that program for the past several years. 
This program was a major improvement for the dealers who sold those shortline products. Many of the shortline companies reviewed their past warranty expenses and found that it was typically less than 0.5% of their total sales. With this knowledge in hand, many companies extended the length of warranty for several of their products, which actually turned into a selling feature for those products. 
Many dealers have used their shortlines as a legitimate reason to approach customers who owned competitive equipment within their area of responsibility. There have been many instances that the experience that the customer had with the dealer's shortline products provided an opening to convert them to their major brand, also. 
The power of an unsolicited recommendation has brought many farmers to the dealership after seeing the units operating on their neighbor's farms and inquiring where they could also find one.  
Farm equipment dealers are independent businesses that are continually searching for products that will produce an increased net profit at the end of the year, and shortline products have historically been a major profit producer for many dealers. 
The ultimate goal of every dealer is to be able to provide a product to supply the need of every customer who enters their dealership, and the variety of opportunities that have been made available by shortline products is legendary. 
---
Taking On Competitive Products Adds Costs, Restricts Cashflow 
Dr. Jim Weber Contributing Writer
Before one can assess the utility of acquiring or retaining a shortline, one must first determine what is considered a shortline. Is the product under consideration truly a shortline; that is, does it fit a niche, or an open point in the dealership's existing product mix?  
Or, is the product, or products, competitive to existing products and is therefore under consideration to generate incremental sales or to prevent another dealer from acquiring it?
There are 4 reasons why a dealer would consider acquiring or retaining a shortline. Those 4 reasons are as follows:
The dealership presently has a demand for a product that their major supplier does not manufacture.
The dealership's major supplier is financially unstable or has made some preposterous statements about possibly eliminating one or more product lines.
The dealership's major supplier is not committed to a product or products and/or does not provide the necessary support to those products.
A similar product is available that is significantly lower in price.
The issue for many dealers, however, is not the 4 above scenarios. 
The problem is taking on — or retaining — products that compete directly with the products that are manufactured by their major supplier. Under these circumstances, there are 4 compelling reasons for not acquiring or retaining a shortline.
A shortline may adversely impact the overall financial performance of the dealership.
A shortline may negatively impact the selling skills of the dealership's sales force.
A shortline may diminish the overall image of the dealership.
A shortline may severely damage the relationship between the dealership and their major supplier.
Far too many dealers think that by taking on a competitive product they will increase revenues. The increase in sales because of the "new" product line, however, is often offset by a decrease in sales of the existing product.  
---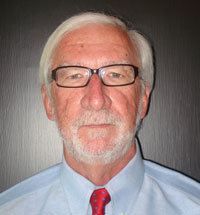 "Rather than selling quality and the dealership, the salesforce with multiple lines simply become a 'Jack of all trades and a Master of none' whose primary selling tool is price…" – Dr. Jim Weber
---
In addition, the dealership's asset turnover will likely be adversely affected as the dealership is now required to stock product for a second line.  Additionally, the dealership must now stock parts for the recently acquired product which, in turn, affects the parts turnover and ultimately the dealership's asset turnover. A lower asset turnover is generally a harbinger of reduced cashflow.
Similarly, costs or expenses of adding a competitive shortline are often overlooked. These costs may include, but are not limited to, the following.
Reduced Volume Bonus – If the shortline is a competitive product, the dealer may receive a reduced volume bonus because of the competitive product sales.
Warranty Costs – If the shortline manufacturer refuses to pay the dealership customer labor rate, the dealer should cease doing business with that supplier.
Unrecovered Parts Freight – Many shortlines are unable to offer the same kind of parts ordering incentives that the major suppliers offer their dealers and, as a result, pass on the freight costs. Many times, the cost of the freight is exorbitant and cannot be passed on to the end-user.
Parts Warranty Cost – Does the shortline offer the same gross margin advantages for warranty parts as they do for customer parts?
Parts Obsolescence Cost – Parts return privileges are generally not as beneficial with a shortline supplier, and as a result, shortline obsolescence is a significant problem with many dealers. An annual parts obsolescence charge of 25% should be charged to the parts department for all obsolescence.
Parts Imputed Interest – An imputed interest charge of 1% a month, or 12% a year, should be charged to the parts department for all paid parts inventory less the amount of obsolete inventory that has incurred as a separate charge.
Shop Tools and/or Manual Expenditures – Does the shortline product require special tools? If so, that is an added expense to the dealership.
Management and Service Training – The actual cost of any required training as well as the lost opportunity of service work when the technicians are being trained will have a direct financial impact on the dealership.
Advertising Expense – Advertising may be an additional expense if not co-oped by the shortline supplier.
Inventory Insurance and Inventory Tax (where applicable)
Taking on a shortline also reduces the efficacy of the sales force as they are now being asked to become an "expert" on another product. Rather than selling quality and the dealership, the salesforce with multiple lines simply become a "Jack of all trades and a Master of none" whose primary selling tool is price.
Additionally, proliferating brands may diminish the image of the dealership as the end user may question their perceived forte. How many shortlines do you see on a John Deere dealership lot or a Caterpillar dealership lot? While many Deere and Cat dealers may desire other products to market, these manufacturers have helped their dealers be successful by manufacturing a full line of quality products making competitive products unnecessary. 
The fourth and final reason for not taking on a shortline is that it may put you into an adversarial position with your major supplier. Again, this is when the shortline is in direct competition with the major supplier's product line. This is not a battle that should be waged.
To summarize, there are times when it may be advantageous or incumbent for a dealer to take on a shortline.  Conversely, there are legitimate reasons why a dealer should not take on a shortline when that line directly competes with a product that the dealer presently has available. Prudent and judicious dealers will make the correct decision.