Alternative power solutions such as hybrid, full electric, natural gas and hydrogen are piquing the interest of agricultural equipment manufacturers. Several tractor OEMs are working to perfect the concept of a full electric machine for instance. While these technologies do offer operational benefits, the cost impact means it will take time before they are widely adopted in the industry. The variation in machine types, duty cycles, load factors and operational factors means that one power source will not suit all. A range of solutions is needed, and diesel still has a strong role to play.
The diesel engine industry has made huge strides to significantly reduce engine emissions since regulations began in the 1990s. Today's products that meet EPA Tier 4 Final are light years ahead of their predecessors in technology and capability. They are clean, efficient, reliable and flexible power sources suitable for the widest range of off-road equipment.
What is Tier 4 Final?
Tier 4 Final is the off-highway diesel engine emissions legislation first introduced by the U.S. Environmental Protection Agency (EPA) in 2004 and was phased in during the period between 2008-15. Since 1996, when the first Tier 1 legislation was introduced for off-highway equipment, the EPA has regulated the amount of pollutants coming out of the tailpipe of a diesel engine.
In particular, the regulations focus on two key constituents within the exhaust stream — Oxides of Nitrogen or 'NOx' and Particulate Matter 'PM' — as being harmful and needed to be controlled and reduced. As a result, over the past 20 years, engine makers have invested heavily in developing new technology which has seen the levels of NOx and PM (as well as other elements such as unburnt hydrocarbons) in the exhaust of all new diesel-engine industrial machinery falling dramatically.
Such has been the response of the manufacturers to the challenge of reducing exhaust emissions that at the onset of Tier 4 Final, the air coming out of the tailpipe is cleaner than ever before, with a 95%+ improvement. 
The major investment made by industry players has driven key technology changes to make this happen.
Turbocharging - Technology once associated with performance cars has become the norm for diesel. It uses waste exhaust gas, spinning a turbine, to push more compressed air into the combustion chamber and increase the engine's power and efficiency. 
Cooling - Charge air cooling or intercooling cools the air after it has passed through the turbocharger before it enters the engine. This enables the optimum power from the combustion process within the engine.
Fuel systems - The latest common rail fuel systems are super-efficient and quiet. Operating at high pressures up to 2,100 bar (30,457.92 psi), they deliver a cleaner burn. The fuel injection quantity and timing and is controlled electronically for the best balance of performance, fuel consumption and emissions. Multi-injection capability reduces the traditional combustion noise significantly.
Electronic controls - Tailorable to each machine type, the electronic calibration can be matched to its operational characteristics to maximize productivity and fuel efficiency. A range of sensors enables engine monitoring and protection, improving reliability and availability.
Exhaust aftertreatment – Add-on technology has been introduced to further remove emissions downstream from the engine. Acronyms such as DPF, DOC, EGR and SCR have become well known in the industry. Diesel oxidation catalysts (DOC) and diesel particulate filters (DPF) are used to reduce PM emissions and cooled exhaust gas recirculation (EGR) and selective catalytic reduction (SCR) are used to reduce NOx emissions.
Cummins have been able to provide a total solution of engines, air handling and exhaust systems through Cummins Turbo Technologies and Cummins Emission Solutions. This integrated system is controlled and monitored from the engine mounted control module, improving reliability, lowering cost and making installation easier. This single source approach offers manufacturers the complete engine to exhaust pipe solution all warranted by Cummins.
Why Should You Select a Machine with a Tier 4 Final Engine?
The major improvements made to diesel power over recent years are not being recognized as much as they should. Farmers can make significant improvements selecting the latest Tier 4 Final engine machines in place of older equipment, before having to invest in the alternative technologies. The archetypal diesel has been cast to the scrap yard. It is more sociable, with no visible smoke. The latest units are clean as a whistle, helped by the latest exhaust aftertreatment technology. Engine noise is also substantially reduced.
Engine power density has increased meaning smaller machines can potentially do the job of larger machines. Fuel efficiency has improved, reducing running costs as well as CO2 emissions. Longer service intervals reduce oil and filter usage, lowering costs as well as the environmental impact.
Cummins Tier 4 Final Engines
Cummins has a proud history of supplying power for agriculture. The latest Performance Series engines are available from 74-675 horsepower and are ideal power solutions for harvesters, tractors, sprayers and other farm machinery. From 3.8- to 15-liter capacity they all offer high power density with strong performance and low running costs. 
Two examples, the X12 and X15 Performance Series engines provide heavy-duty power solutions for larger 4WD tractors, harvesters and specialized equipment. With an impressive 512 horsepower top rating for the 12-liter and 675 horsepower for the 15-liter, the two engines bring proven, premium performance suited for the toughest duty cycles.
Performance Series engines use the latest Cummins in-house technologies to deliver the optimum levels of performance and running costs with the lowest possible emissions.
Proven Holset® wastegate or VGT™ variable geometry turbocharging technology for responsiveness with fuel-efficient performance. The lineup's single turbocharger configurations are simpler and easier to maintain than equivalent series turbocharger setups.
Electronic control unit managing engine and aftertreatment as a system for optimized performance
Cummins XPI fuel system enables efficient, clean combustion with low noise.
Common Cummins DOC-DPF-SCR aftertreatment systems to meet and exceed the ultra-low Tier 4 Final and EU Stage V emissions levels.
Fleetguard Filtration delivers the best protection through superior holding capacity with Nanonet media.
The X12 is available from 335-513 horsepower with a peak torque capability of 1,700 lb.-ft. This engine has a sculpted block design which reduces weight while maximizing strength. It provides best in class power density with strong durability. Cummins wastegate turbo provides fast response to increasing load factors, even at low rpm. The engine meets the latest emissions needs without the need for cooled exhaust gas recirculation (EGR), lowering heat rejection by over 40% compared with that of engines using this technology.
The X15 is available from 450-675 horsepower with a peak torque capability of 2,050 lb-ft. The VGT turbo delivers exceptional throttle response. Using cooled EGR it gives clean reliable power across range of applications duty cycle load factors.
Both are available as loose engines as well as power units. This is a package that includes cooling system, aftertreatment, air intake and mounting which is 60% pre-approved, reducing engineering cost and lead time.
Cummins Performance Series
Tier 4 Final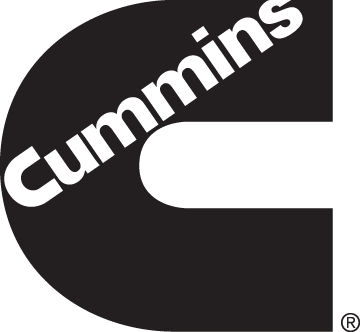 A global power leader, Cummins designs, manufactures, distributes and services diesel and natural gas engines and related technologies. For over 60 years, Cummins has been delivering the most durable and dependable diesel power in the world for ag equipment, with a broad power range from 60 hp (45 kW) to over 800 hp (597 kW), including Tier 4 Final certified engines. For more information, visit cummins.com/industries/agriculture