According to a report from TalkBusiness, Williams Tractor, a 2-store New Holland dealer, has secured building permits to relocate its Fayetteville, Ark., location to Springdale, Ark. Described as a "superstore," the store's plans include construction of 63,856 square foot building for the dealership's New Holland and Bobcat business. It was reported that Gary Tollett, owner of Williams Tractor, paid $1 million for the Springdale location in March.
In addition to Williams Tractor relocating its Fayetteville location, Bobcat of Northwest Arkansas in Rogers, Ark., will also move to the Springdale location.
For the latest news on dealer growth, including acquisitions, consolidations and new locations, visit our
Dealers on the Move feed
.
Dealers on the Move is brought to you by
Pinion.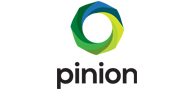 Get ready for growth! Take a deep dive into financials, project ahead, benchmark against the industry, and get tools to make sound decisions that strengthen your operations and position your dealership for long-term success.