According to a report from the Killeen Daily Herald, WC Tractor, a 9-store Kubota dealership, has announced plans to move it's location from north Temple, Texas, to the southern portion of the city.
"The rezoning is from commercial to planned development commercial (district) to allow tractor sales — which are allowed in commercial-based zoning districts, just not within that subdistrict within the overlay," Planning Director Brian Chandler said.
It was reported that WC Tractor is in the early stages of moving locations.
For the latest news on dealer growth, including acquisitions, consolidations and new locations, visit our
Dealers on the Move feed
.
Dealers on the Move is brought to you by
Pinion.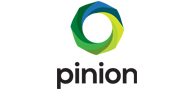 Get ready for growth! Take a deep dive into financials, project ahead, benchmark against the industry, and get tools to make sound decisions that strengthen your operations and position your dealership for long-term success.