According to a report from TalkBusiness, 6-store New Holland dealer Williams Tractor is planning a new location in Springdale, La. Owner Doug Williams said the company plans to consolidate multiple dealership locations once the Springdale location is complete.
The new location will consistent of two buildings: one for power sports equipment and one for New Holland and Bobcat equipment. 
Williams Tractor reportedly paid $1 million for the Springdale land this past March and construction is expected to be finished in the fall of 2021.
For the latest news on dealer growth, including acquisitions, consolidations and new locations, visit our
Dealers on the Move feed
.
Dealers on the Move is brought to you by
Pinion.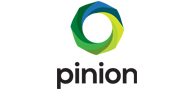 Get ready for growth! Take a deep dive into financials, project ahead, benchmark against the industry, and get tools to make sound decisions that strengthen your operations and position your dealership for long-term success.