Watseka, Ill. - McCullough Implement Co, a farm, construction, and turf equipment dealer, has acquired Don Bales Inc. of Lowell, Ind. The official announcement was made in Watseka Nov. 16. The acquisition is expected to finalize early January 2021, according to a news release.
"This expansion allows McCullough Implement to extend its offering of quality equipment and customer service while building on the business that Don Bales has built in North West Indiana area " said Stephen J. McCullough, president of McCullough Implement.
The acquisition of Don Bales fits into McCullough Implement's growth strategy in the farm, construction, and residential markets. Through this purchase, McCullough Implement will now offer the entire line of Kubota turf, agriculture, and construction equipment to a larger service area, including NW Indiana and the south suburban area of Chicago.
McCullough Implement based in Watseka was founded in 1940 as an Allis Chalmers dealer. They now offer farm, construction and residential equipment sales, parts and service for Kubota, Great Plains, Bobcat, Agco, and several other quality lines. McCullough Implement has seen significant growth in sales and service in the Illiana area over the last decade, according to information provided.
Don Bales Inc. is a farm and turf equipment dealer located in Lowell, Indiana. Established in 1961, as an International Harvester dealer, Bales is now primarily a Kubota dealer, offering equipment, parts and service to a diverse customer base.
For the latest news on dealer growth, including acquisitions, consolidations and new locations, visit our
Dealers on the Move feed
.
Dealers on the Move is brought to you by
Pinion.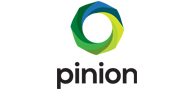 Get ready for growth! Take a deep dive into financials, project ahead, benchmark against the industry, and get tools to make sound decisions that strengthen your operations and position your dealership for long-term success.