Ritchie Implement Inc. (2015 Farm Equipment Dealership of the Year), a Case IH dealership, is expanding its reach in Southwest Wisconsin with the acquisition of Finney Implement in Lancaster, Wis., the oldest Case IH Dealership in the state. With this recent transaction, Ritchie Implement now has 4 dealership locations operating in Cobb, Darlington, Barneveld and Lancaster, Wis.
Ritchie Implement was founded in 1961 and is southwest Wisconsin's leading distributor of new and used farm equipment as well as a full line of lawn and garden and powersports equipment. Ritchie's continues to lead the way in providing quality products, parts and outstanding service. The Lancaster store addition will be an extension of this.
For the latest news on dealer growth, including acquisitions, consolidations and new locations, visit our
Dealers on the Move feed
.
Dealers on the Move is brought to you by
Pinion.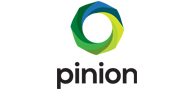 Get ready for growth! Take a deep dive into financials, project ahead, benchmark against the industry, and get tools to make sound decisions that strengthen your operations and position your dealership for long-term success.