In 2020, Kubota unveiled its largest tractor to date — the 19,510 pound (8,550 kilogram) M8. Its big features – power, reliability, comfort and value.
Power comes in the form of a 180 horsepower (134 kW) or 200 horsepower (149kW) Cummins B6.7 Performance Series engine. As Cummins' most popular product, with over 15 million B Series engines built since its introduction, the B6.7 represents next generation engine technology. Its uplift in both power and torque, exhaust gas recirculation (EGR) free design and Cummins-owned Holset VGT turbocharger means the B6.7 is a leader in machine capability, simplicity, reliability and low total cost of ownership.
"The M8 Series is Kubota's most powerful and advanced tractor line to date," said Todd Stucke, Kubota senior vice president of marketing, product support and strategic projects.
"The M8 allows us to aggressively fill a higher horsepower customer need across the large utility and mid-size row-crop tractor market — for material handling and hay tool application on dairy and livestock operations as well as a variety of field work. Built with an operating experience focused on easy-to-control comfort, confident workability, and intuitive controls for precision farming, the M8 will be a hard-working tractor for Kubota customers today and well into the future."
Orlando Perez, Kubota's account manager at Cummins adds, "When Kubota approached us to power their largest ever tractor, we couldn't wait to be involved in part of their history. We knew that power, productivity and long-term value for Kubota's customers was key. Our in-house electronic control capability meant that we could tailor engine performance to on-farm operations, with the power bulge and torque rise available to suit tractor duty cycles. The B6.7's higher fuel efficiency as a result of no-EGR also means lower ownership costs for farmers."
The M8 doesn't hold back. Built on an "office with a view" concept, this tractor has 148 cubic feet of cab space along with features that are designed with comfort and fatigue reduction in mind.
Manufactured for the North American market, Kubota's M8 tractor meets Tier 4 Final emissions compliance, as well as EU Stage V.
Cummins Performance Series
"Performance has a name"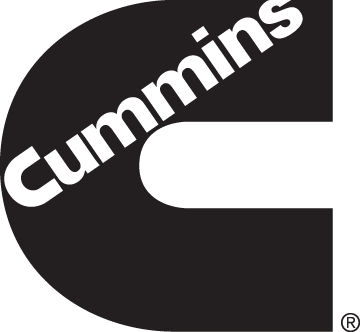 Since our first engine for agriculture was manufactured in 1919, Cummins has powered equipment for some of the world's leading manufacturers. Around 1 million Cummins engines are in operation around the world in combine harvesters, tractors, sprayers and specialist autonomous equipment.
From 2.8 to 19 liters, Cummins engines are tailored for farm performance, helping you get the job done even in the most challenging environments. Our worldwide service network covers more than 190 countries across 6 continents – we're there for you, wherever you are.
For more information visit cummins.com.