Mazergroup, based in based in Brandon, Manitoba, announced that it has acquired three New Holland equipment store locations in Saskatchewan as of Sept. 1, 2020. The dealership now operates 19 locations, with 14 in Manitoba and 5 in Saskatchewan.
The new locations include Yorkton New Holland, Raymore New Holland and Watrous New Holland.
Bob Mazer, president and CEO of Mazergroup, said, "We look to build upon the relationships that have been created in these locations by continuing to offer great products, great service and an expanded support network to keep our new customers as productive as possible."
Dave Marshall purchased the New Holland Dealership in Raymore, Sask. in 1998. In 2002, he had the opportunity to purchase the Yorkton location, and in 2008 expanded to a third location in Watrous, Sask. "The Marshall family would like to thank all of our customers for their support over the past 20-plus years," said Marshall. "We're excited to join the Mazergroup family."
Mazergroup will add over 50 employees with the merger bringing the total to over 370.
For the latest news on dealer growth, including acquisitions, consolidations and new locations, visit our
Dealers on the Move feed
.
Dealers on the Move is brought to you by
Pinion.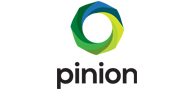 Get ready for growth! Take a deep dive into financials, project ahead, benchmark against the industry, and get tools to make sound decisions that strengthen your operations and position your dealership for long-term success.