According to a report from Pembina Valley, Mazergroup, a now 18-store New Holland dealer, has announced the closure of its store in Crystal City, Man. It was reported that the Crystal City location will be consolidated with its nearby Killarney and Morden locations.
"This business decision was not an easy one," says Bob Mazer, president and CEO of Mazergroup. "There is an old saying in business that states 'go where the competition is' and it's what we are doing to continue to move Mazergroup into the future."
For the latest news on dealer growth, including acquisitions, consolidations and new locations, visit our
Dealers on the Move feed
.
Dealers on the Move is brought to you by
Pinion.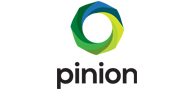 Get ready for growth! Take a deep dive into financials, project ahead, benchmark against the industry, and get tools to make sound decisions that strengthen your operations and position your dealership for long-term success.