For the latest news on dealer growth, including acquisitions, consolidations and new locations, visit our
Dealers on the Move feed
.
Dealers on the Move is brought to you by
Pinion.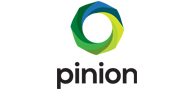 Get ready for growth! Take a deep dive into financials, project ahead, benchmark against the industry, and get tools to make sound decisions that strengthen your operations and position your dealership for long-term success.
BOSTON, GA. — Ag-Pro Companies today announced it has completed the acquisition of a John Deere dealership in Dalton, Ga. The formerly known "Cole's Equipment," has served the North Georgia area for 38 years.
James Groover, CEO of Ag-Pro commented, "We are excited about our expansion and the opportunity to better serve customers across Northwest Georgia and the Chattanooga area. Our purchasing power, which drives better prices for our customers, combined with the addition of mobile service technicians and access to a much larger selection of inventory will improve the experience for our expanded customer base."
Leading up to this acquisition, Ag-Pro opened a new store located in Jacksonville, Fla. This new location gives Ag-Pro the opportunity to better serve its North Florida customer base. Formerly an underserved area, local lawn care professionals and homeowners now have a full service Ag-Pro location east of the St. John's River in Jacksonville.
About Ag-Pro
Headquartered in Boston, Ga., Ag-Pro is one of the largest John Deere dealers in the United States with sales of $750 Million. Ag-Pro operates 49 John Deere dealership locations — offering sales, parts and service — in 5 states and employs 960 employees. Learn more at http://www.agproco.com.