Cazenovia Equipment is pleased to announce that it will be opening a new location in Fulton, N.Y. in early fall of 2020. As previously announced, Cazenovia Equipment, a soon-to-be 11 store John Deere dealership, is merging its current Sandy Creek and Watertown locations into a new facility on Route 3 in the town of Watertown. The new Fulton store will offer customers of Oswego and Onondaga counties continuity of service as the Sandy Creek location merges into Watertown.
The Fulton location will be located at the corner of Route 3 and 12th Street in Fulton, the actual address being 1S 12th Street. The facility will offer residential equipment parts, sales and service and agricultural parts. Agricultural sales and service for the area will be covered by the Cazenovia and Watertown sales and service departments.
For the latest news on dealer growth, including acquisitions, consolidations and new locations, visit our
Dealers on the Move feed
.
Dealers on the Move is brought to you by
Pinion.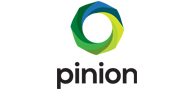 Get ready for growth! Take a deep dive into financials, project ahead, benchmark against the industry, and get tools to make sound decisions that strengthen your operations and position your dealership for long-term success.