RDO Vice President of Sales – Agriculture Mark Kreps and Vice President of Midwest Agriculture Steve Connelly were killed in a car crash in South Dakota on Tuesday, Aug. 18.
According to a report from Inforum, The South Dakota Highway Patrol released a report on Wednesday detailing the deaths of two men in a traffic crash that happened Tuesday afternoon.
According to the Highway Patrol report, the men died after the pickup they were riding in collided with a dump truck west of Groton, S.D., about 20 miles east of Aberdeen in northeast South Dakota.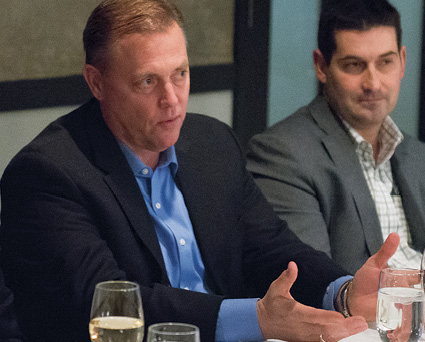 Steve Connelly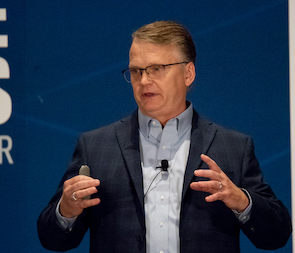 Mark Kreps
The report said the dump truck was westbound in the left lane of U.S. Highway 12 and was making a left-hand turn into the median when the pickup, which was also westbound, rear-ended the dump truck.
According to the Inforum article, Wednesday afternoon, Christi Offutt, a chairperson of the R.D. Offutt Co., issued a statement praising Connelly and Kreps for their leadership, which she said had been instrumental to the success of the company.
"Today, the entire RDO Family is grieving the loss of two of our senior leaders," Offutt said.

"Steve knew the name of every member of his team, gladly shared credit with all of them, and touched so many lives in our organization and our community as a mentor, friend and coach," Offutt said, adding that she had worked with Kreps her entire career at RDO.

"For 25 years, Mark built lasting and meaningful relationships with customers and team members all over the world," Offutt said, adding that Kreps was always enthusiastic, terrifically creative, and dedicated to the success of his customers.

"Our hearts grieve for their family and friends," Offutt said. "We are grateful for the years we had working with and learning from Mark and Steve, and we are much better because of it," she added.
With the blessing of Kreps' twin brother, Keith (21st Century Equipment), Farm Equipment went into its video archives to bring you Kreps' presentation from the 2019 Dealership Minds Summit in Peoria, Ill.