According to a report from The Tifton Gazette, Kingline Equipment, a Florida-based New Holland dealer, has announced plans for a 6th location in Nashville, Ga. In addition to New Holland, Kingline Equipment carries the following equipment lines: Bush Hog, Manitou, Toro, Bad Boy Mowers and Hustler Equipment. 
The new store is tentatively scheduled to open in March.
For the latest news on dealer growth, including acquisitions, consolidations and new locations, visit our
Dealers on the Move feed
.
Dealers on the Move is brought to you by
Pinion.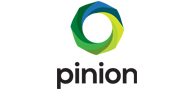 Get ready for growth! Take a deep dive into financials, project ahead, benchmark against the industry, and get tools to make sound decisions that strengthen your operations and position your dealership for long-term success.