S&H Farm Supply is proud to announce the grand opening of its newest location in Lebanon, Mo., marking the company's 6th location in SW MO. The new location features a 30,000 sq ft building, which includes a 12,000 sq ft service shop, 7000 sq ft showroom & around 8000 sq ft of parts storage. S&H Lebanon offers equipment sales, parts, & service on tractors, implements, lawn & garden, construction equipment, powersports vehicles & much more. S&H partners with well-known brands like New Holland, JCB, KIOTI, Polaris, Kawasaki, Spartan, SCAG, Exmark, Bush Hog, & Many more!
"Lebanon is a community that is pro-business and wants businesses to succeed. The people in Lebanon have been very excited as we embark on this journey, and we are proud to welcome Lebanon into the S&H Family," said S&H Farm Supply President & CEO Eric Schnelle.
S&H Farm Supply would like to extend a huge thanks to all its Lebanon Project Partners, including General Contractor True Construction, the City of Lebanon, Hostettler Buildings, Jack Ball Architects, ESS Construction, Springfield Sign, Jared Commercial Real Estate, Commerce Bank, & Many more.
The Lebanon location is now open Monday through Friday 7:30 AM – 5:30 PM and on Saturday 7:30 AM – 2:00 PM. Everyone is welcome to stop by and see the new location or call 417-288-4111 for more information.
---
Click here for more Industry News.
For the latest news on dealer growth, including acquisitions, consolidations and new locations, visit our
Dealers on the Move feed
.
Dealers on the Move is brought to you by
Pinion.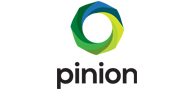 Get ready for growth! Take a deep dive into financials, project ahead, benchmark against the industry, and get tools to make sound decisions that strengthen your operations and position your dealership for long-term success.