---
Pictured from left to right: Scott Crowder, general manager for the Branson, Mo., location; Eric Schnelle, president; Caleb Wehrman, general manager for the Rogersville, Mo., location; and Kenny Bergmann, corporate sales manager.
---
LOCKWOOD, Mo. — S&H Farm Supply Inc., based in Lockwood, Mo., is excited to announce the future opening of its 5th location in Branson, Mo., in February 2020.
Eric Schnelle, second generation owner of S&H is proud to announce their new location at 250 Adair Road, on the outer west road North of Pinegar Chevrolet at the 465/High Road and 65 intersection. The 20 acres & 6,250-square-foot building was purchased from Shane Gunter, owner of Premier Landscapes, and his partners with Ozark Mountain Ventures LLC.
S&H is currently remodeling the building, adding showroom, parts & service departments. S&H Branson will serve homeowners, farmers and commercial mower contractors alike in many different capacities. The Branson location will offer availability to superior brands such as Scag, Spartan and Cub Cadet. While also carrying Stihl power equipment, KIOTI compact tractors, Bush Hog, Woods and other attachments and implements.
S&H will continue its "one-stop shop" legacy by offering replacement parts, in store and mobile service, delivery and financing. Over time, S&H plans to accommodate customer and market demands by expanding the brands they offer.
Scott Crowder, S&H's corporate lawn & garden parts manager, will be general manager of the Branson location. Crowder brings a lifetime of experience in the outdoor power and powersports business with him to the new Branson location. Prior to taking the leadership position in Branson, Crowder had been an integral part of growing the business at Rogersville where he served for the last 10 years.
S&H Farm Supply, a family owned & operated business, was started in 1969 by Wayne Schnelle & his brother-in-law Erwin Hedeman. With 2019 marking S&H's 50th anniversary, S&H has grown over the years from the original location in Lockwood, Mo., to locations in Rogersville, Mountain Grove, Joplin & now Branson in 2020. S&H's philosophy remains the same today as it was 50 years ago: Offer customers a wide variety & brands of equipment at reasonable prices plus offer customers the service & parts support to keep them going.
For the latest news on dealer growth, including acquisitions, consolidations and new locations, visit our
Dealers on the Move feed
.
Dealers on the Move is brought to you by
Pinion.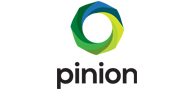 Get ready for growth! Take a deep dive into financials, project ahead, benchmark against the industry, and get tools to make sound decisions that strengthen your operations and position your dealership for long-term success.