According to a report from Branson News, S&H Farm Supply has announced the opening of their 5th location in Branson, Mo. The location's general manager, Scott Crowder, says the location will specialize in small tractors and implements and won't carry larger equipment, such as hay rakes. "We don't have any of the hay equipment or New Holland like the other stores have," says Crowder. "We do [have] tractor implements, off-road vehicles, ATV, UTV, lawn mowers and steel handheld products."
The location is currently open and operating. After a handful of additional construction projects, the store's official, grand opening will be on April 17.
For the latest news on dealer growth, including acquisitions, consolidations and new locations, visit our
Dealers on the Move feed
.
Dealers on the Move is brought to you by
Pinion.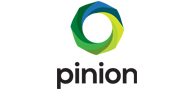 Get ready for growth! Take a deep dive into financials, project ahead, benchmark against the industry, and get tools to make sound decisions that strengthen your operations and position your dealership for long-term success.