Titan Machinery, a dealer network of full-service agriculture and construction equipment stores, has announced its plans to expand into the markets in Sidney and Scottsbluff, Neb. and Torrington, Wyo. With the retirement of the HorizonWest's founding partner, Titan Machinery will acquire the assets of HorizonWest and become the Case IH agriculture dealer in the Nebraska Panhandle and Eastern Wyoming.
HorizonWest General Manager Bruce McCracken stated, "As machinery becomes more sophisticated, Titan Machinery has the people and capital resources to not only handle the large multi-unit purchases, but also the product support people and processes needed with this technically advanced equipment."
David Meyer, Titan Machinery CEO, said, "Farming practices, crops and equipment is very similar to other Titan Machinery markets with both irrigated and dryland corn, soybeans, wheat, edible beans, sugar beets and alfalfa being grown along with diversified cattle ranches and feedlots. These 3 stores are contiguous to our existing stores in North Platte and Imperial, Neb."
The sale is anticipated to close on May 4.
Related Content:
For the latest news on dealer growth, including acquisitions, consolidations and new locations, visit our
Dealers on the Move feed
.
Dealers on the Move is brought to you by
Pinion.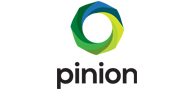 Get ready for growth! Take a deep dive into financials, project ahead, benchmark against the industry, and get tools to make sound decisions that strengthen your operations and position your dealership for long-term success.