WEST FARGO, N.D. — Titan Machinery Inc., a leading dealer network of full service agricultural and construction equipment stores, announced its plans to expand into the Northwood, N.D., market. With the retirement of Uglem-Ness Owner and Principal Bruce Uglem, Titan Machinery will acquire the assets of Uglem-Ness Co. and become the Case IH agriculture dealer in Northwood, N.D.
Bruce Uglem states, "With over 40 years in the business, the time is right to retire. I know Titan Machinery values their customers and employees as I do and we are aligned on our business philosophies. I have the utmost confidence Titan Machinery will be an asset to the Northwood community, our customers and our excellent group of employees."
The principal crops grown in the highly productive soils in the surrounding Northwood area are wheat, soybeans, corn and edible beans.
"With Northwood adjoining our well established Case IH stores in the Red River Valley, this expansion makes a lot of sense," says David Meyer, Titan Machinery CEO. In addition, Meyer points out, "I have a great deal of respect for Bruce and the Uglem-Ness team. It's a great group of experienced employees and managers who have created a legacy of loyal 'Red' customers in the Northwood area and we are excited to carry on their tradition of excellent customer support."
The sale is anticipated to close on Oct. 1, 2019.
For the latest news on dealer growth, including acquisitions, consolidations and new locations, visit our
Dealers on the Move feed
.
Dealers on the Move is brought to you by
Pinion.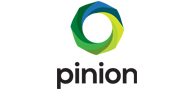 Get ready for growth! Take a deep dive into financials, project ahead, benchmark against the industry, and get tools to make sound decisions that strengthen your operations and position your dealership for long-term success.