Greenway Equipment, a John Deere dealership based in Weiner, Ark., acquired Maus Implement, adding locations in Moorilton, Russellville and Damascus. Greenway took over operations of the stores on Oct. 7, 2019. This brings Greenways total locations up to 31 in Arkansas and southeast Missouri. The dealership now has 650 employees, including 45 who had previously been Maus employees, reports Arkansas Business.
Greenway Senior Vice President Rick Bormann told the publication, ""The three locations were contiguous to our operation prior to the acquisition, making this a logical addition. Additionally, Maus Implement and Greenway are both committed to taking care of their customers which makes this transition much easier. We always expand by adding to our current operation which allows us to leverage our current management staff and workforce."
For the latest news on dealer growth, including acquisitions, consolidations and new locations, visit our
Dealers on the Move feed
.
Dealers on the Move is brought to you by
Pinion.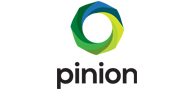 Get ready for growth! Take a deep dive into financials, project ahead, benchmark against the industry, and get tools to make sound decisions that strengthen your operations and position your dealership for long-term success.