PERRY, Iowa — Van Wall Equipment and Brakke Implement announced today that the two companies have finalized an agreement for Van Wall's purchase of Brakke Implement's assets in Mason City, Iowa. This opportunity provides Van Wall with an opportunity to elevate its service for agricultural producers in north central Iowa as the clear first choice in the region.
Jeff Brakke, President of Brakke Implement, said, "The Van Wall folks have a statewide reputation for outstanding service after the sale just as we do. That knowledge and my three- decade relationship with Don Van Houweling were the keys to my choice of Van Wall Equipment to carry on our strong tradition in Mason City."
Don Van Houweling, President of Van Wall Equipment, said, "I have always respected the great customer service that the Mason City team has delivered for so many years, and we are committed to continuing the culture Jeff Brakke has built. We will challenge ourselves to use our overall resources to help customers in the area improve their profitability and lower their risk."
Subject to John Deere approval, Brakke Implement in Mason City will begin operating as Van Wall Equipment on September 1. Jeff Paullus, the current Location Manager in Mason City, will continue in that role.
"We expect this transition to be seamless as we work to leverage our resources to effectively serve both customers and members of the Mason City team," commented Van Houweling.
Related Content
Van Wall Equipment's Formula for Clear Sales Strategy
Dealership of the Year 2016: Van Wall Equipment, Perry, Iowa
2016 Dealership of the Year Video Series — Van Wall Equipment
For the latest news on dealer growth, including acquisitions, consolidations and new locations, visit our
Dealers on the Move feed
.
Dealers on the Move is brought to you by
Pinion.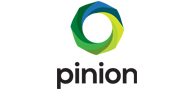 Get ready for growth! Take a deep dive into financials, project ahead, benchmark against the industry, and get tools to make sound decisions that strengthen your operations and position your dealership for long-term success.