Atlantic & Southern Equipment, LLC. has acquired the operating assets of C&R Implement Co. in Williamston, N.C. The acquisition of C&R Implement took place on May 1st 2023. Atlantic & Southern Equipment is an agriculture and construction equipment distributor serving Georgia, Alabama, Tennessee and North Carolina. C&R is an agriculture equipment dealer and service provider for AGCO. They have been selling Massey Ferguson tractors in Williamston since 1963. Former C&R Principal Donald Beachman, will continue with the new organization supporting operations and customers. All the C&R staff are joining the Atlantic & Southern Equipment Organization.
"This acquisition of C&R in Williamston is our step forward in better serving our customers in the state of North Carolina." says Ben Land of Atlantic & Southern. "We look forward to getting to know the Williamston farming community and to how we can empower farmers with the best products and customer service."
The expansion of Atlantic & Southern Equipment into Williamston will also bring new product lines such as the Fendt Tractor and Fendt RoGator self-propelled sprayers and spreaders- both major award-winning products in the agricultural equipment industry. The inclusion in the Atlantic & Southern Equipment organization allows customers to have enhanced access to used equipment, parts and expertise across all locations.
Atlantic & Southern Equipment is on the  Farm Equipment Dealer 100™ (a ranking of the top 100 North American farm equipment dealers — by number of locations, which provides information on total and ag stores, brands, geographies served, employees, history, executives and ownership/company profile information.
---
Click here for more Industry News.
For the latest news on dealer growth, including acquisitions, consolidations and new locations, visit our
Dealers on the Move feed
.
Dealers on the Move is brought to you by
Pinion.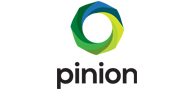 Get ready for growth! Take a deep dive into financials, project ahead, benchmark against the industry, and get tools to make sound decisions that strengthen your operations and position your dealership for long-term success.