Cummins' proven product portfolio has enabled long-term customer Jacto to deliver leading products to their market. Always focused on innovation, the Brazilian spraying and fertilizer equipment manufacturer has pioneered the adoption of electronic engines even before Brazil's transition to PROCONVE MAR-1 / EPA TIER 3 emission levels. This spirit of innovation brought numerous benefits including product stability, higher performance, lower fuel consumption and opportunities for preventive telemetry.
Cummins and Jacto's partnership spans over 17 years, and during this time, more than 7,000 Cummins engines have powered Jacto equipment. Jacto's latest machines, the UNIPORT 3030 Sugar Cane and UNIPORT 3030NPK, features the Cummins QSB6.7 243 horsepower engine, renowned in the agricultural industry for its excellent performance and low fuel consumption.
The QSB6.7 achieves Brazil's PROCONVE MAR-1 / EPA TIER 3 emission levels with in-cylinder technology that maintains a compact and simple installation while providing high power density. It is based on Cummins highly successful B-Series and features charge air cooling and wastegated turbocharging, as well as full authority electronic controls. Its high fuel injection pressure (1600 bar) provides the performance and fuel efficiency Brazil's farmers require.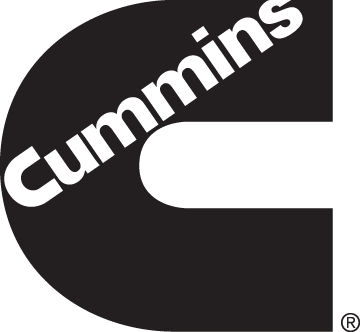 Cummins Performance Series engines deliver higher power and torque for more machine capability, while simpler architecture on 3.8-9 liter engines means more reliability, productivity and improved fuel efficiency. In addition, Cummins latest Single Module™ aftertreatment is up to 40% smaller and 20% lighter than previous systems, enabling the removal of EGR from F3.8, B4.5, B6.7 and L9 engines.Performance Series engines are compliant with EPA Tier 4 Final and EU Stage V, as well as a range of lagging emissions standards. For OEMs, this means the same installation can be used in multiple countries, the only difference being the aftertreatment.
In addition, Jacto's UNIPORT 2030 is powered by the QSB4.5 194 horsepower, which incorporates the same features as the QSB6.7 as well as delivering the highest power in its displacement category.
The launch of the UNIPORT 3030 Sugar Cane, UNIPORT 3030NPK and the UNIPORT 2030, along with the other machines in Jacto's portfolio, was responsible for a 49% growth in sales volume last year, which was the second highest sales growth in the last 17 years.
The journey of innovation and growth continues, and this year began with the launch of Jacto's brand new UNIPORT 3030 ELETROVORTEX with a QSC8.3 305 horsepower engine.
Cummins provides engines that are dedicated to the global agriculture industry, tailored to meet regional needs and fully supported by a network of more than 600 company-owned and independent distributor locations and over 7,600 dealer locations.
For more information visit: www.cummins.com/engines/agriculture.