This year marks 100 years since 31-year-old farmer's son Clessie Cummins co-founded Cummins Engine Company in Columbus, Ind. with his employer, banker William G. Irwin. 
Clessie recognised the benefits of using technology developed by Rudolph Diesel at the end of the 19th century. A design by engineer Rasmus Hvid was seen by Clessie to be the best available for small kerosene burning engines used on farms, boats and in factories.
Clessie persuaded W.G. Irwin to invest a significant sum — $2,500 — in the license for the HVID. It became the company's first engine, with 28 of the 6hp 6 horsepower units sold in the first year and around 3,000 in total, a far cry from the 1.5 million engines produced by Cummins in 2018.
Long-term challenges with supply of the HVID pushed the company to the brink, so Clessie designed his own engine. In 1924 he launched the Model F with a capability of 12.5 horsepower per cylinder in 1-, 2- 3-, 4- and 6-cylinder configurations. It had over 25% more power versus comparable engines offered in Europe. This was the first of many successful products, including the Model U in 1928, which was the first U.S. diesel to have all working parts enclosed and powered the first diesel agriculture crawler tractor in the U.S., the Allis Chalmers Monarch 50 also known as 'Neverslip'.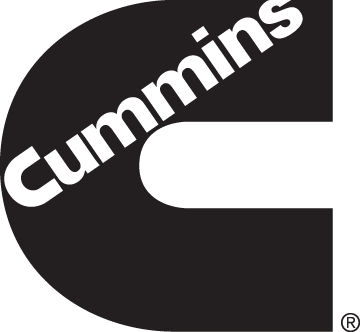 Cummins Performance Series engines deliver higher power and torque for more machine capability, while simpler architecture on 3.8-9 liter engines means more reliability, productivity and improved fuel efficiency. In addition, Cummins latest Single Module™ aftertreatment is up to 40% smaller and 20% lighter than previous systems, enabling the removal of EGR from F3.8, B4.5, B6.7 and L9 engines.Performance Series engines are compliant with EPA Tier 4 Final and EU Stage V, as well as a range of lagging emissions standards. For OEMs, this means the same installation can be used in multiple countries, the only difference being the aftertreatment.
In addition, the NH Series, launched in 1946, built the company's reputation for durability for more than 50 years. It powered many trucks and agricultural products, including John Deere, Versatile and Case IH tractors
Alexei Ustinov, Vice President Off-Highway Engine Business said: "Our centenary theme is 'challenging the impossible,' reflecting the spirit of innovation of our founder Clessie Cummins which lives on today in our current employees. Throughout its 100 years, Cummins has proven its dependability to our customers by developing market leading products, and we will continue to do this into our second century."
Clessie was particularly thoughtful about how to get press interest in his work. He drove diesel powered vehicles across the U.S. to secure coverage. He used the famous Indianapolis 500 race to test his innovations, having the first car to complete the race without stopping in 1931 and achieving pole position in 1952 using turbochargers for the first time.
Fuel system performance was seen by Clessie as the heart of diesel's capability, and a lot of his focus was in this area. His pressure time (PT) fuel system, also tested on the 1952 Indy car, was a forerunner of today's high-pressure fuel systems. At the time of his death in 1968, Clessie had 33 patents relating to diesel engines and fuel systems.
In the industrial markets, the company continued its spirit of innovation and in the late 1950s, Cummins 8.1-litre and 12.2-litre engines were successfully installed in the world's first articulated tractor, the Wagner TR. With power to all wheels, higher traction enabled faster work for larger farms.
Throughout the decades Cummins became known for its innovative partnerships and in 1977 powered Versatile's 600 horsepower, 19-litre 'Big Roy' prairie tractor. At the time, the 8x8 articulated drive was the world's biggest tractor for prairie farming.
In more recent years, Cummins made a major change to its product line-up, with the launch of the B-Series in the mid-1980s. This was a move away from traditional markets with a substantial billion dollar investment. It was a significant risk for the company during challenging economic times but proved successful. Alongside the pick-up and rigid truck potential, it opened up many opportunities for Cummins in agriculture and construction that had previously been unachievable.
To date, over 15 million B-Series products have been built, contributing a significant percentage of engines manufactured by the company on a global scale in the U.S., UK, China, India, Brazil and Russia.  The strength and simplicity of the B Series continued the company's reputation for reliability and durability, powering a wide range of industrial equipment across agriculture, forestry and construction.
Now, more than 20 agricultural equipment manufacturers around the world use Cummins power in tractors, combine harvesters, sprayers and speciality equipment such as autonomous machinery.
"We are proud of our company's heritage and past success. But, we can't afford to stop there, and will keep evolving," says Ustinov. "Cummins' engineers are developing a range of power solutions to compliment diesel; electric, hybrid, natural gas and fuel-cell. We will continue to partner with our OEM customers to find the best power solution for their needs." 
For more information about Cummins engines for the agricultural market visit: www.cummins.com/engines/agriculture. Cummins 100 year timeline can be found here: www.cummins.com/timeline.