Java Farm Supply, a 4 store AGCO dealership in New York, is set to acquire Mabie Bros. 
Founded in 1951, Java Farm Supply represents more than 20 different brands of new and used farm equipment from advanced agriculture machines and compact tractors to lawn and garden equipment. Its brands carried include Massey Ferguson, Fendt, Krone and Gehl. Java Farm Supply's other locations are North Java, Batavia, Yorkshire and Westfield, N.Y.
Mabie Bros, a single store Massey Ferguson dealer located in Kirkville, N.Y., and was founded in 1948.
For the latest news on dealer growth, including acquisitions, consolidations and new locations, visit our
Dealers on the Move feed
.
Dealers on the Move is brought to you by
Pinion.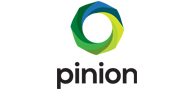 Get ready for growth! Take a deep dive into financials, project ahead, benchmark against the industry, and get tools to make sound decisions that strengthen your operations and position your dealership for long-term success.