Sales tax compliance has never been easy even though the vagueness of some of the standards may have made it easier to gloss over potential sales tax obligations. With the new Wayfair ruling by the Supreme Court, dealers will get the benefit of some additional clarity for both reporting obligations and responses to customer questions. But this clarity comes at the cost of requiring you to be even more vigilant about your compliance efforts as there will be less gray area involved in sales tax audits regarding sales to out-of-state customers.
Tune in to this informative webinar to learn about these new rules to help minimize your exposure in future sales tax audits.
Date: Thursday May 23
Time: 2 pm CDT
Speaker: Lance Formwalt
If you are unable to attend the live webinar, register today and we'll send you a link to view a video replay of the webinar 24-48 hours after it has ended.
This FREE webinar is brought to you by Farm Equipment magazine, the Western Equipment Dealers Assn. (WEDA) and the MidWest-SouthEastern Equipment Dealers Assn.
Email Kim Schmidt at Farm Equipment with any questions about the webinar.
---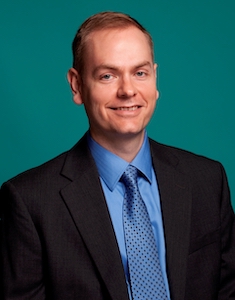 Lance Formwalt
About the Presenter
Lance Formwalt leads Seigfreid Bingham's Equipment Dealer Group and serves as general counsel to the Midwest-SouthEastern Equipment Dealers Association and Western Equipment Dealers Association. Lance and his firm also serve as legal counsel to several other equipment dealer associations and represent many individual equipment dealerships. Lance assists dealers and their associations in a wide variety of matters, including the negotiation of dealer agreements and related financing arrangements, drafting and enforcement of fair dealership statutes, merger and purchase/sale transactions between dealerships, and succession planning.