Reichmann Bros., a 3-store John Deere dealership in Illinois, has acquired Green/Line Equipment Inc. in Farina, Ill., reports The Effingham Daily News.
Reichmann Bros.'s other locations are in Okawville, Breese and Centralia. According to the report, the dealership, which has been family owned since 1922, is the oldest continuous John Deere dealership in the state of Illinois.
Riechmann Bros. will bring new services to the Farina location, including an Integrated Solutions department, which does everything from soil sampling, to prescription writing, to data management.
For the latest news on dealer growth, including acquisitions, consolidations and new locations, visit our
Dealers on the Move feed
.
Dealers on the Move is brought to you by
Pinion.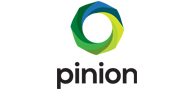 Get ready for growth! Take a deep dive into financials, project ahead, benchmark against the industry, and get tools to make sound decisions that strengthen your operations and position your dealership for long-term success.