Godfrey Bros., a single store John Deere dealership in Jonesville, Mich., announced that it was acquired by GreenMark Equipment on Sept. 1. GreenMark now has 16 locations throughout Southwestern Michigan and Northwestern Indiana. Godfrey Bros. was Farm Equipment's Dealership of the Year in 2014.
Godfrey Bros. was started in the early 1930's and acquired by W. Jack Godfrey and Roger Godfrey on June 1, 1974 from Jim Tauke of Tauke Sales & Service. It was owned and operated by Kevin Godfrey at the time of the sale to GreenMark.
 
Related Content:
2014 Dealership of the Year Award Winner: Godfrey Bros 
John Deere Dealerships Merge to Form Greenmark Equipment
For the latest news on dealer growth, including acquisitions, consolidations and new locations, visit our
Dealers on the Move feed
.
Dealers on the Move is brought to you by
Pinion.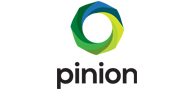 Get ready for growth! Take a deep dive into financials, project ahead, benchmark against the industry, and get tools to make sound decisions that strengthen your operations and position your dealership for long-term success.