Lincoln, Neb. — Three Nebraska based John Deere dealerships announced plans to merge their businesses. Green Line Equipment, Stutheit Implement, and Plains Equipment Group are combining forces to provide leading service, support, and product solutions to farmers, ranchers, and landowners. The newly formed corporation named AKRS Equipment Solutions ("AKRS Equipment") symbolizes trust, commitment, and innovation in agriculture. The companies plan to officially close on the deal by the end of March 2020.
"The common cultures and values of these three companies and how they serve their customers is really something special," said Russ Rerucha, the newly appointed Chairman of the Board. The three companies have a long-standing history of exceptional customer support and service.
"We are large enough to provide the newest technologies and services to our customers, but small enough to care," said Stan Stutheit, the previous owner of Stutheit Implement. With over 150 years of collective service, the companies are proud to be part of their communities.
Kevin Clark has been named President and Chief Executive Officer of AKRS Equipment. Mr. Clark is currently the Chief Executive Officer of Plains Equipment Group. "The size and scale of AKRS is important as the industry changes with new technologies and services," Clark said. "The combination of these businesses will allow us to serve our customers now and into the future with the rapidly evolving challenges in our industry."
AKRS will consist of 27 John Deere dealerships located across Nebraska and part of Kansas with headquarters in Lincoln, NE. AKRS Equipment aspires to be the Midwest's Premier John Deere dealership, bringing a wide selection of new and used equipment to farms, ranches, and small businesses. AKRS dealerships will be in the following locations:
Albion
Ainsworth
Auburn
Aurora
Broken Bow
Central City
Crete
David City
Elkhorn
Geneva
Gretna
Grand Island
McCook
Neligh
Norfolk
North Platte
Oberlin
O'Neill
Ord
Osceola
Plainview
Ravenna
Seward
Spalding
St. Paul
Syracuse
York
Lincoln Headquarters
For the latest news on dealer growth, including acquisitions, consolidations and new locations, visit our
Dealers on the Move feed
.
Dealers on the Move is brought to you by
Pinion.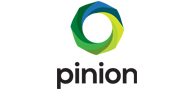 Get ready for growth! Take a deep dive into financials, project ahead, benchmark against the industry, and get tools to make sound decisions that strengthen your operations and position your dealership for long-term success.