Troxel Equipment Co. and Tri Green Tractor LLC, two John Deere dealerships in Indiana, have announced plans to merge, creating Troxel Tri Green LLC. The merger will go into effect Sept. 5, 2019 and the company will have 9 total locations.
"The expansion of equipment productivity, coupled with technological advancements, has created amazing growth opportunities for everyone," said the company in a press release from Aug. 13. "Troxel Tri Green understands the importance of remembering the basics that got us to this point, as well as adapting to remain competitive and relevant in today's market."
Troxel Equipment was founded in 1960 and had 3 locations in Northeast Indiana prior to the merger. Along with John Deere, Troxel also carried Stihl, Brent and Honda Power Equipment. In 2017, the dealership completed construction on a new 35,000 square foot facility at their Wabash location. Tri Green Tractor, founded in 2011, was a 6 location dealership in Central Indiana, carrying Stihl, Grasshopper, Ariens and Honda product lines. 
For the latest news on dealer growth, including acquisitions, consolidations and new locations, visit our
Dealers on the Move feed
.
Dealers on the Move is brought to you by
Pinion.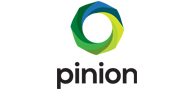 Get ready for growth! Take a deep dive into financials, project ahead, benchmark against the industry, and get tools to make sound decisions that strengthen your operations and position your dealership for long-term success.