John Deere dealerships, Western Equipment, LLC, and Green Country Equipment, LLC, have announced plans to merge their operations beginning Sept. 30, 2019. The company will operate as Western Equipment, LLC.
Prior to the announced merger, Western Equipment had 14 and Green Country had 7. Now, Western Equipment will have a total of 21 locations with 12 locations in Texas, 8 in Oklahoma and 1 in New Mexico. Western Equipment will now serve customers in 72 counties and employ over 600 people with the new additions.
Green Country Equipment was formed in 2010 following the merging of Gustin Equipment and Hansford Equipment.

Related Content:
Western Equipment Names New Store Manager
For the latest news on dealer growth, including acquisitions, consolidations and new locations, visit our
Dealers on the Move feed
.
Dealers on the Move is brought to you by
Pinion.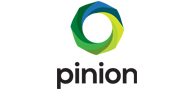 Get ready for growth! Take a deep dive into financials, project ahead, benchmark against the industry, and get tools to make sound decisions that strengthen your operations and position your dealership for long-term success.