The Roanoke Times (Va.) is reporting that James River Equipment (JRE) has recently acquired all assets of the Blueridge Farm Center located in Buchanan, Va.
According to James River Equipment, the Buchanan location, combined with the locations of Fishersville, Martinsville and Amherst, will allow for better service to John Deere customers throughout the blue ridge mountains of Virginia. The dealership group now owns and operates 39 locations.
For the latest news on dealer growth, including acquisitions, consolidations and new locations, visit our
Dealers on the Move feed
.
Dealers on the Move is brought to you by
Pinion.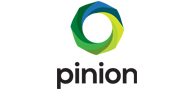 Get ready for growth! Take a deep dive into financials, project ahead, benchmark against the industry, and get tools to make sound decisions that strengthen your operations and position your dealership for long-term success.