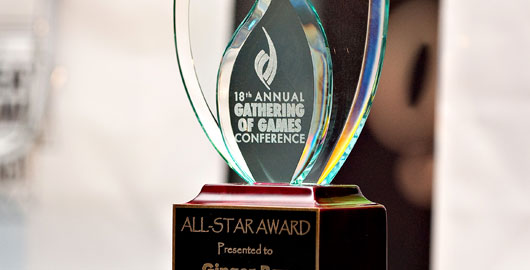 HARRISTOWN, Ill. — Jenner Ag is pleased to announce its nomination for The Great Game of Business All-Star Award for the third consecutive year.
The award recognizes companies worldwide who have fully embraced the principles of open-book management and The Great Game of Business and have demonstrated outstanding results.
As described by the organizers, "The All-Star Awards are a public acknowledgement that your company is unique—an organization that runs their business in a way that includes trust, business education and involvement, shared risks and shared rewards, and open communication."
The Great Game of Business Inc. was established to help companies implement the open-book management practices outlined in the book The Great Game of Business. The organization is the educational wing of SRC Holdings Corporation, where the business philosophy of open-book management was developed by President and CEO Jack Stack more than 30 years ago.
Jenner Ag is in its fifth year as a Great Game of Business company. "In business the results of what we can accomplish are measured by month, by quarter or by the year," says Steve Jones, president of Jenner Ag. "For those of us playing The Great Game of Business, our goal is to improve the financial literacy of our employees and increase the shared stake."
For 55 years, Jenner Ag has served the agriculture industries in Illinois and Indiana as a leading provider of application equipment, including Case IH, New Leader, Raven and more. The company supports Central Illinois farmers and garden enthusiasts with Case IH, Kubota, Cub Cadet, eXmark and Echo products, and helps producers revolutionize their operations with the latest technology through Jenner Precision, partnering with Precision Planting, 360 Yield Center, Ag Leader and more.
Locations include Harristown, Taylorville and Fairbury, Ill., with mobile service techs on the road throughout Illinois and Indiana.