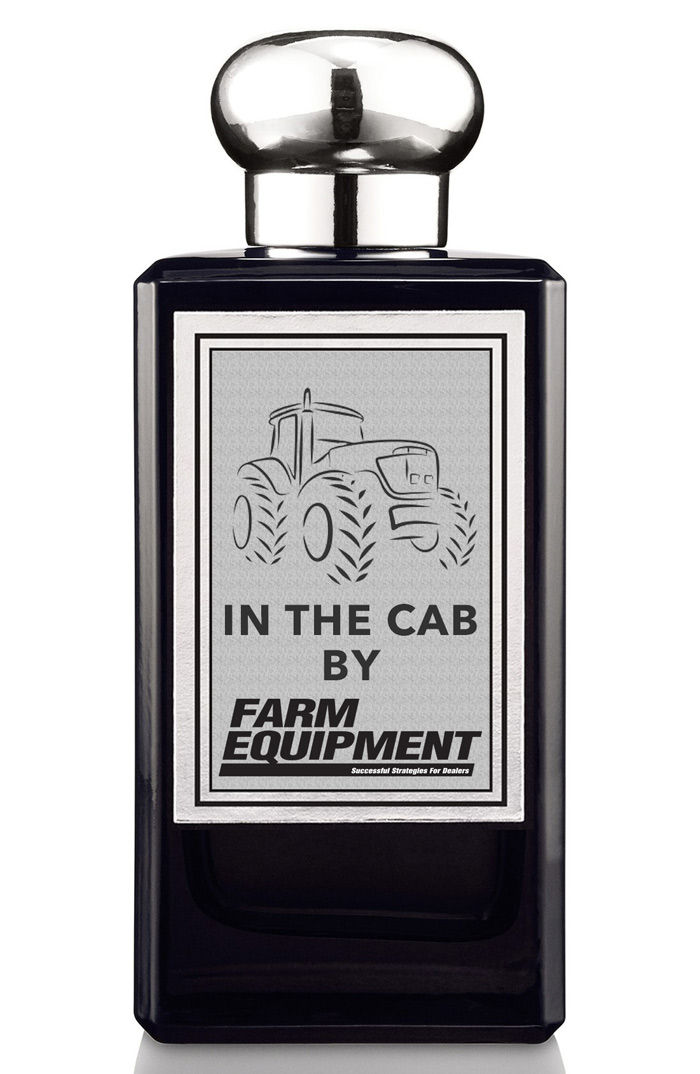 Farm Equipment magazine editors have spent the last week at the Old Spice laboratory developing a new cologne, "In The Cab," specifically designed for farm equipment dealers, manufacturers and farmers.

The team is excited to announce that after hours and hours of blood, sweat and petty arguments, "In The Cab" was born. The team's goal was to duplicate the aromatic experience someone has the first time they step into the cab of a tractor that's just been driven off the manufacturing line.

No matter where you are, you can feel like you're in your tractor cab with the new "In The Cab" cologne.

The fragrance lands at a crossroads between intoxicating aroma of leather and the smell of diesel exhaust.

In conjunction with a mid-summer launch, Executive Editor Dave Kanicki and Editor/Publisher Mike Lessiter plan to travel to dealerships across North America to supply free samples and develop a retail distribution network.

Along with the dealership tour, Farm Equipment will also be launching a nationwide advertising campaign featuring Kanicki and Lessiter's stops along the tour.

The "In The Cab" campaign will run on RFD-TV, ESPN, Golf Channel, Comedy Central and other channels. Digital ads also will appear across a number of sports, entertainment, humor and gaming outlets.

Initial plans are to release "In The Cab" as a cologne but the line may grow in the future to include a deodorant, a body spray and body wash.

Be the first to know when "In The Cab" is coming near you!