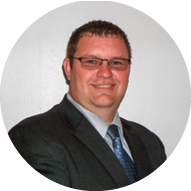 Adam Gittins
Charging for precision service is a necessity for dealers, not only to supplement hardware sales, but to provide a recurring revenue stream that will support the dealership's investments. But where to start and how to evolve service offerings to become a profitable part of the precision business is a challenge for many.
Three experienced and diverse precision dealers will provide first-hand insight on how they've implemented — and evolved — precision service programs at the 2016 Precision Farming Dealer Summit from Jan. 5-6 in Indianapolis, Ind.
Speakers for this unique dealer-to-dealer panel include: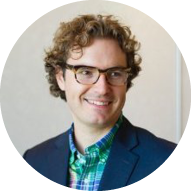 Devin Dubois
Adam Gittins is general manager of HTS Ag in Harlan, Iowa. Considered a trailblazer of precision service plans, HTS launched its first service package in 2008 and today has more than 100 customers enrolled in service plans, which account for 33% of the dealership's overall service revenue.Speakers for this unique dealer-to-dealer panel include:
Devin Dubois is vice president of Integrated Solutions for Western Sales in Rosetown, Sask. In 2010, he helped a trio of dealerships in Canada form a dealership-based agronomy group called FieldSmart that has helped grow service revenue 10 times (nearly 1,000%).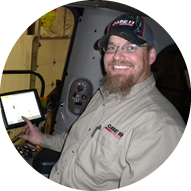 Jason Pennycook
Jason Pennycook is a precision farming specialist at Johnson Tractor in Janesville, Wis. He helped structure and
implement the 2012 Dealership of the Year's precision
service platform and during the last 3 years, the company has seen 10% annual growth in billable precision labor, contributing to an average 2% growth in overall precision sales each year.
Co-located with the 24th Annual National No-Tillage Conference, the 2016 Precision Farming Dealer Summit will be held Jan. 5-6 at the Indianapolis Downtown Marriott. Among the Title Sponsors making the learning and networking opportunities possible for dealers are Ace Pumps, CDK Global, DigiFarm, Dealer Information Systems (DIS), DLL Financial Solutions, Iron Solutions, LAFORGE Systems, Montag Manufacturing, MZB, Reichhardt, Western Equipment Dealers Assn. and Yetter Farm Equipment.
  3 Dealer Takeaways from this Session
How to structure and price a precision service plan to maximize customer uptake
The importance of shifting your precision business to a service-based revenue model vs. hardware-only
How to leverage the collection and processing of agronomic data to offer comprehensive service plans
To view the complete, 8-page program for the 2016 Summit, click here. For more information and to register visit www.precisionsummit.com. Stay tuned for more updates and speaker announcements. We'll see you in Indianapolis!