Farm Equipment staff has been hitting the road all summer covering various media events to get the scoop on the latest new product introductions.
At the Farm Progress Show, John Deere rolled out its new products. Find our coverage below.
We will be covering other new product introductions from farm machinery manufacturers in the October/November issue of Farm Equipment and on the Web.
---
Updated: 3:00 p.m. on September 28, 2015
---

VIDEOS

John Deere ExactEmerge Retrofit Kit

John Deere Introduces High Capacity Nutrient Applicator

John Deere Introduces Updates to S-Series Combines
---
You May Also Be Interested In...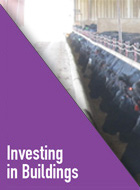 Case Study: When is Investing in a New Structure the Right Decision?
In this year's SOURCEBOOK Special Report, we go in-depth with 5 different scenarios examined in a format similar to Harvard Business Review case studies. In one case study, we explore how a consultant might approach a farmer questioning whether they should invest in a new building. 
---
Other Introductions
New Models of 8000 Series Self-Propelled Forage Harvesters