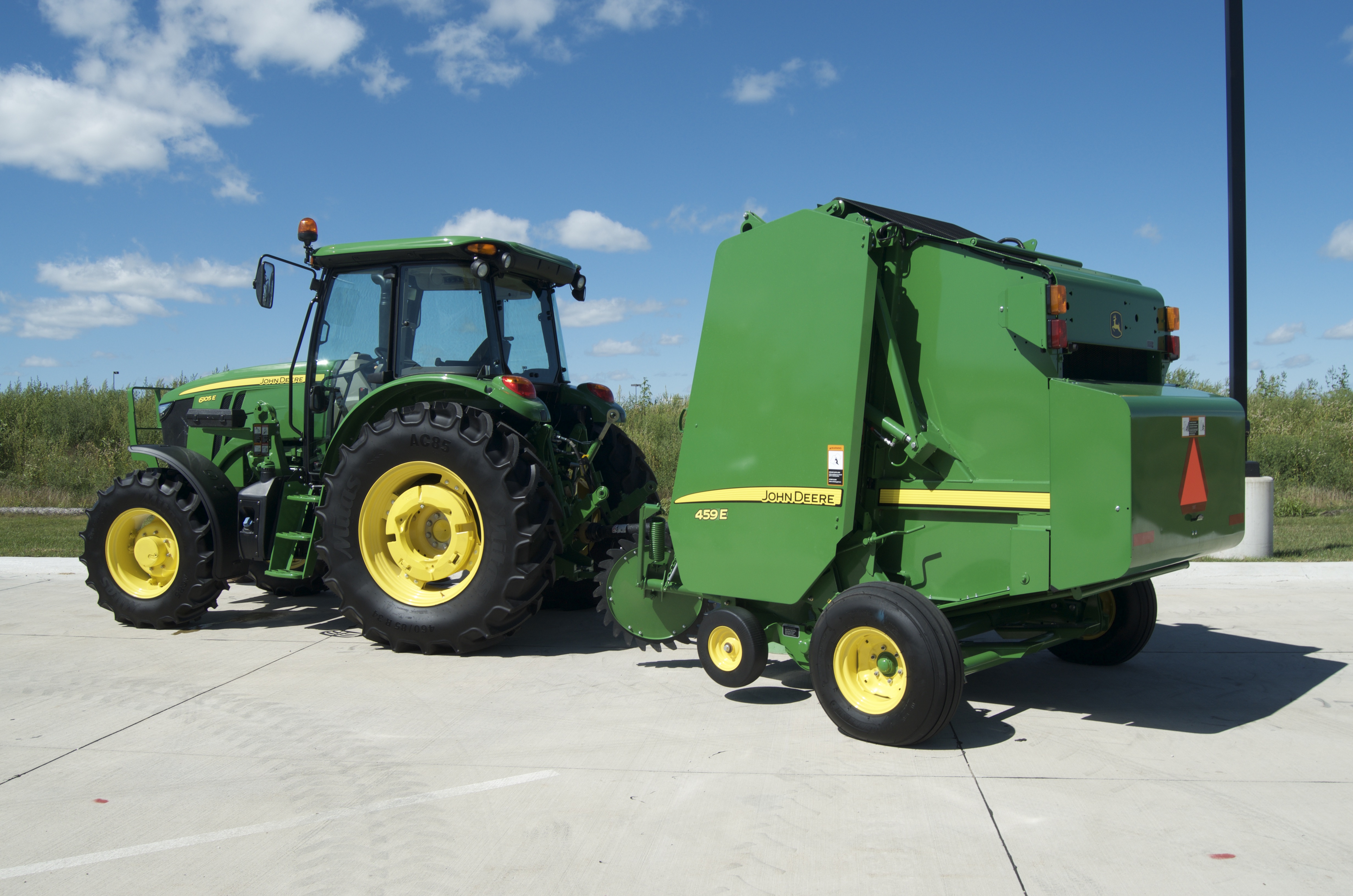 John Deere 459E Round Baler
John Deere adds the new 459E baler to its hay and forage product lineup for 2016. The baler features the Edge-to-Edge net wrap option and other performance features.  
 According to Jeremy Unruh, product line marketing manager for John Deere, the new balers are designed to make tight 4- by 5-foot bales for higher quality hay. "Our 459E Round Balers are equipped with six Diamond Belts, which cover more than 90% of the bale chamber, helping to reduce leaf loss while improving bale quality," says Unruh. "The small diameter pickup also ensures the crop is fed to the bale chamber with reduced leaf loss, resulting in densely packed, consistent sized bales."  
The 459E is available with two wrap options: either net or twine. The baler also comes with the BaleTrak Pro Monitor that allows the operator to both monitor and control important baler functions conveniently from the tractor seat.
Another added feature is an adjustable hitch, which helps operators attach the baler to the tractor drawbar with ease at a height of 16-18 inches.
In addition, producers can bale at higher speeds with the 459E Edge-to-Edge net wrap option. Compared to twine, baling with net wrap is not only 75% faster and more efficient, it also results in 30-60 % less spoilage. That means producers end up with more, higher quality forage at feeding time from the tightly wrapped bales that are easier to handle and feed.