---
ABOVE: AGCO 2700E Series Utility Tractor
At the Farm Progress Show in Decatur, Ill., AGCO introduced its two new series of utility tractors, featuring the 2700E series and the 4600M series to help round out AGCO's offerings in the 49-57 horsepower and 70-100 horsepower ranges.
The 2700E series 4WD platform tractors include a 49- and 57-horsepower model, both of which are available with an 8X8 Synchro-Shuttle or hydrostatic transmission. The new tractors also feature a 2,425-pound 3-point hitch lift capacity and come equipped with extendable, telescopic lower hitch links.
The new tractors are powered by 2.2 liter four-cylinder common-rail fuel injected and turbocharged Shibaura diesel engines that meet Tier 4 compliance with cooled exhaust gas recirculation and diesel oxidation catalyst systems that negate the need for a diesel particulate filter.
The 2700E series can be fitted with a front loader, a backhoe and skid-steer-style quick-attach systems for buckets, forks and other loader attachments.
The 4600M series includes 2-wheel drive and 4WD models ranging from 70-100 horsepower delivered as either platform or cab tractors. Transmission choices include a 12x12 power shuttle and an 18x18 gearbox with an optional creeper gear.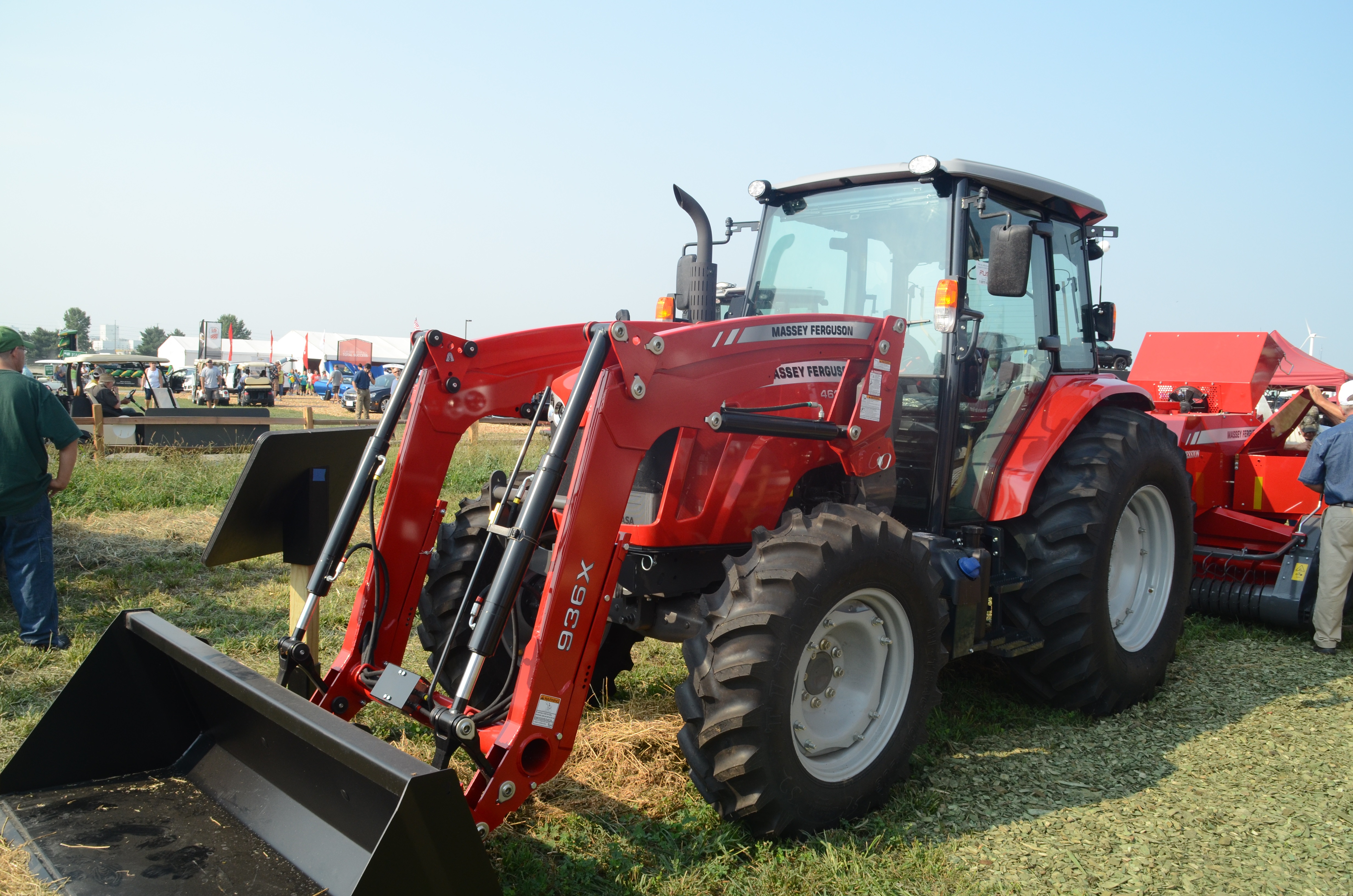 AGCO 4600M Series Utility Tractor
Power for the 4600M series flows from a 3-cylinder turbocharged AGCO Power Tier 4 Final diesel engine with a free-breathing four-valve-per cylinder head and a common-rail fuel injection system. The 70 horsepower model does not use Selective Catalytic Reduction (SCR) and urea to meet compliance, while the 90- and 100-horsepower models do.
The Series comes with 17.1 gallons per minute hydraulic capacity and a Category II hitch. A  540/1000 PTO is standard, and hitch lift capacity is 3,300 pounds standard, or an optional 4,400 pounds at 24 inches behind hitch ball ends. Like the 2700E Series, standard 3-point hitches on the 4600M machines feature telescoping lower links for easier hookup.
---
More Product Introductions from AGCO...
Farm Equipment staff has been hitting the road all summer covering various media events to get the scoop on the latest new product introductions. Last week at the Farm Progress Show, AGCO rolled out its new products. Find our coverage below:
• 150 Horsepower Portable Irrigation Power Unit
---