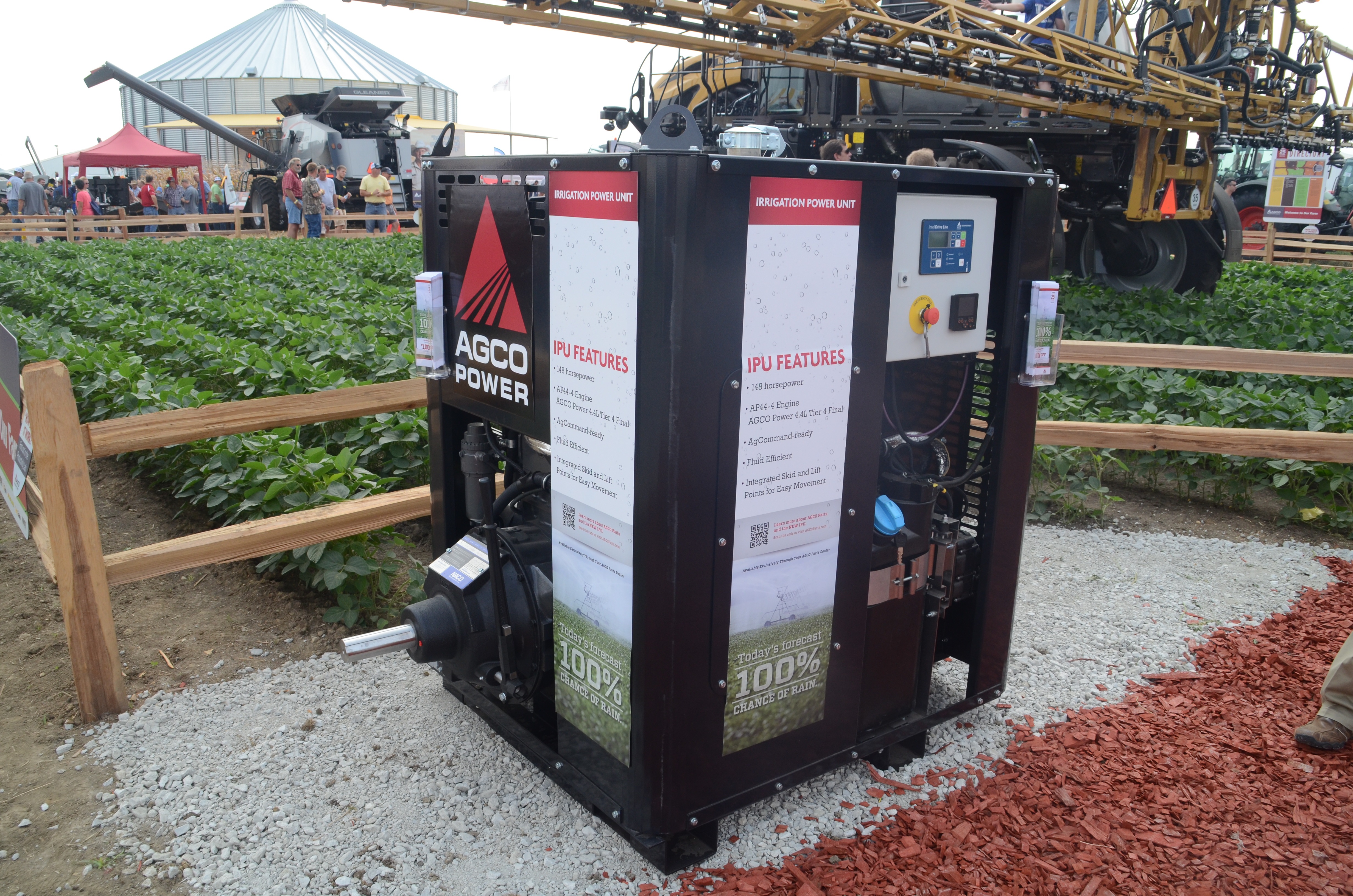 AGCO Power's 150 Horsepower
Portable Irrigation Power Unit
Introduced at the 2015 Farm Progress Show in Decatur, Ill., AGCO Power's new 150 horsepower portable irrigation power unit (IPU) is expected in North American fields in the spring of 2016. The 4.4 liter Tier 4 Final diesel engine, framework and clutch weigh in at 2,300 pounds, offering growers a very portable power supply easily moved with a forklift or a front-end loader and cable slings.
---
More Product Introductions from AGCO...
Farm Equipment staff has been hitting the road all summer covering various media events to get the scoop on the latest new product introductions. Last week at the Farm Progress Show, AGCO rolled out its new products. Find our coverage below:
• 2700E & 4600M Series of Utility Tractors
---