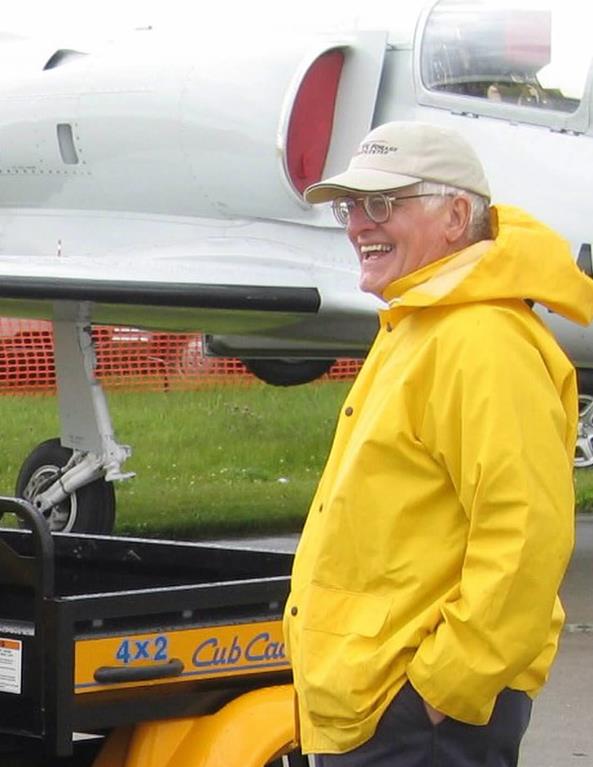 Daniel "Dan" Barclay Kunau, age 76, of Preston, Iowa, died peacefully at home after a long illness on Wednesday, August 26, 2015. A memorial service will be held 11:00 a.m. Saturday, September 12, 2015 at St. John Evangelical Lutheran Church, Preston, Iowa. There will be visitation at the church from 3:00 – 7:00 p.m. Friday, September 11, 2015. Burial of ashes will take place in the Sterling Cemetery. Memorials may be given in Dan's honor either for the Foods Resource Bank, which is an Ecumenical Christian Response to World Hunger or to the Kunau Scholarship at St. Olaf College, Northfield, Minnesota. Friends may leave condolences at lawjonesfuneralhome.com. 
Dan was born to Robert and Margaret (Mommsen) Kunau on October 23, 1938, in Clinton, Iowa. He lived as a child in Miles, Iowa, moving with his family to Preston, Iowa, the new location for the Kunau Implement Company, which his parents had established in 1936. Dan's widely recognized ability to fix things, to make things work, was surely honed growing up in a family in which all children had tasks to do every day before and after school. Dan's memorable love of food—often preferring rhubarb pie for breakfast rather than more normal options—also had its beginning in his youth. 
A 1956 graduate of Preston High School, at the age of twenty he initiated the Preston Little League Program—the first of many community-building projects he undertook throughout his life. Dan graduated from St. Olaf College in 1960 with degrees in economics and accounting, an educational background that equipped him well in returning to Preston to work with his father selling and repairing farm implements. At St. Olaf, he met his future wife, Janet "Jan" McKeeby; they were married at Boe Chapel on the campus on June 23, 1962. Jan was the love of his life and they were a team for more than 53 years. St. Olaf College has continued to be a central part of Jan and Dan's life together, enhancing their joint love of music, a love their children share. Singing in the St Olaf Choir was one of the joys of Dan's life. 
Dan worked many years in partnership with his brother, Dick, operating Kunau Implement in Preston and DeWitt. He enjoyed the respect and relationships of customers and competitors alike. Dan was proud to build his father's business and help pass it on to the next generation. He loved his work, thinking of it as "helping to feed the world." 
Dan was passionate about his faith, family and community. Like his father before him, Dan deeply loved his children and grandchildren, nieces, nephews, including his adopted Ekka family in India. Throughout his life he championed many church, school and community development projects. He drew attention to needs and opportunities within the community of Preston and worked together with others to tackle them. Dan was an active member of St. John Evangelical Lutheran Church, the Preston volunteer Fire Department, Preston School Board, Preston Library Board, Pearson Foundation Board, national Dealer Advisory Boards and served many years on the Board of Regents at Waldorf College. 
Dan will be dearly missed by his wife, Jan of Preston; four children, Timothy (Sarah) Kunau of Minneapolis, MN, Todd (Mary Beth) Kunau of Davenport; Martha Kunau of Minneapolis, and Sara Kunau of Minneapolis; five grandchildren, Rebecca, Christian, David, Adam and Anna; three brothers, Robert Kunau, Jr. of San Antonio, TX, Richard (Brenda) Kunau of Preston and William (Renelle) Kunau of Maple Grove, MN; and two sisters, Jeanne Narum of Washington D.C. and Audrey (Philip) Dybahl of Madison, WI, and by his nieces and nephews, his adopted Ekka family and his many, many friends. He was preceded in death by his parents, brother in-law, William H. K. Narum and sister in-law, Mary Brammerlo Kunau.