Dealers report that average sales were down 8% year-over-year in March, which is a 4% improvement over the previous month's average sales decline, according to the April 2015 "Dealer Sentiments & Business Conditions Update."
Results of the survey are based on responses from 110 U.S. and Canadian farm equipment dealers, which was conducted by Ag Equipment Intelligence and Cleveland Research Co.
March 2015 had one extra billing day than March 2014, helping average reported sales growth by perhaps 5%. It was the first uptick for the current calendar year.
 Sales were slightly below dealer expectations, with a net 8% of dealers missing their sales budgets for the month, the second consecutive month of sales below plan.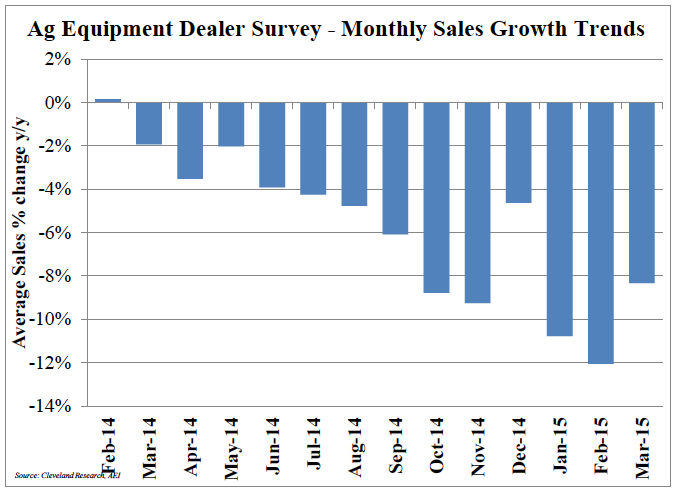 ---