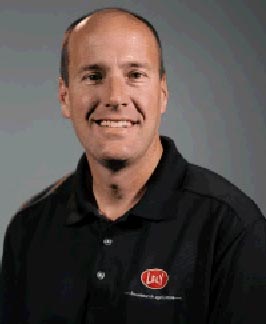 As Lely North America continues to enter new markets and experience rapid growth in the North American market, it is expanding the senior leadership team and the role of one of its tenured employees. These changes are effective immediately and reflect the company's vision of strategic, customer-focused product and market expansion. 
"We have high expectations for the North American market and plans that will require all members of our company to take on even bigger responsibilities," said Peter Langebeeke, president of Lely North America. "With that, it is critical that we have strong senior leaders in place to guide the company vision." 
Chad Huyser has been named vice president, Lely North America and will now have expanded responsibilities for the company's operations including Manufacturing, Spare Parts, Warranty and Compliance. In addition to his current operations oversight, Huyser will also have senior level responsibility for Customer Service and Marketing/Communications, along with General Administration/Finance/Accounting, Human Resources and IT. 
Peter Langebeeke will continue to focus his efforts on supporting the growth of markets around North America regarding Sales, Lely Center dealer development, Product Management along with Farm Management Support and the Technical Service groups. 
Huyser joined Lely North America in 2007 as Director of Sales and Operations and most recently held the position of Director of Operations, Lely NA. Huyser brings nearly 20 years of ag equipment manufacturing, operations and sales/marketing experience to this expanded role. During his tenure with Lely, Huyser also oversaw the construction and opening of Lely's new North American headquarters and manufacturing facility in Pella, IA in 2012. 
"During my time with Lely, we have experienced exponential growth in our business, dealer network and in the markets we serve. The future of automation and robotic milking in the North American dairy industry is going to be very bright. As the world leader and the pioneer of robotic milking over 20 years ago, Lely has always kept on eye towards the future and certainly we are positioning this organization in support of this growth." said Huyser. 
"I am confident that we have the right people for the job," said Langebeeke. "Our entire organization continues to grow and I believe that Chad's knowledge of dairy along with his commitment to providing exceptional products and dealer/customer service will serve Lely North America well into the future."